👉 Silicon Valley's Real Estate Market is Shifting Again!!! 👀
We in the Real Estate industry have been observing and talking about this extreme low inventory and the surge in demand. It's simple economics of supply and demand. We have shortage of inventory, so the demand has surged. The inventory of active homes that did not attract attention have slowly been gobbled up and we are near parity. 📈 📉
We already know that economic indicators have been trending in the appropriate direction. The Fed has already announced that the tiresome rise in interest rates may be coming to an end. People who are either buying or selling homes have adjusted to the new realities and the cost to borrow. We are out of the shock mode and into the reality mode and adjusting.
Now we finally have enough data to support what we have been experiencing out in the streets. Q1 23 data is in and looks like sales are skyrocketing.
After nearly 9 months of falling sales, we have just hit 3 consecutive months of rising sales while unsold inventory has also shrunk in the same time period. The news of this continuing data will be certain to prompt sellers who are on the sidelines to jump in as the market for them is starting to normalize in their favor.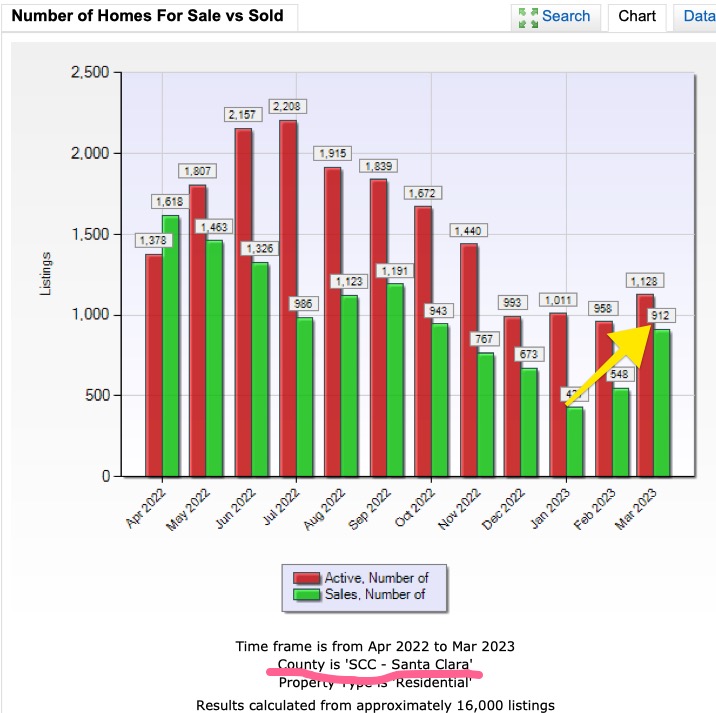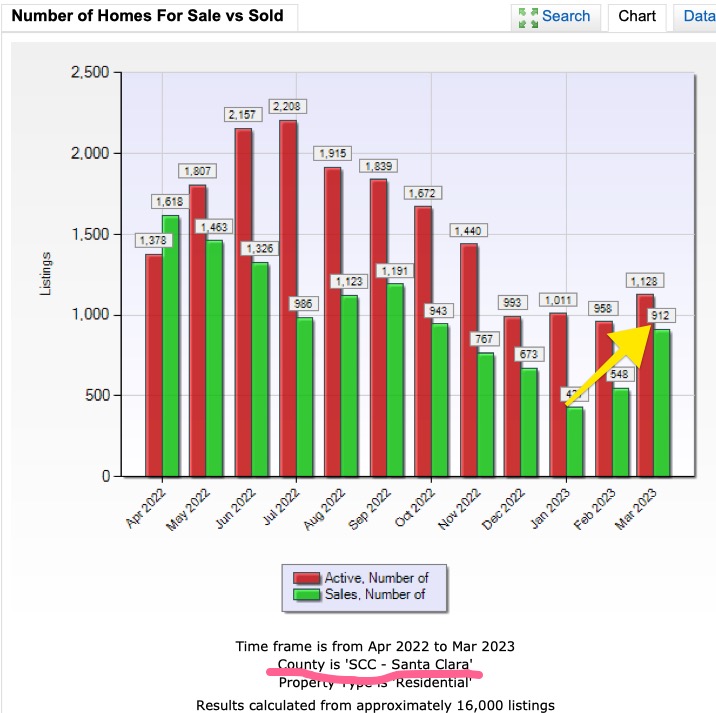 Looks like we are finally coming out of and leaving behind the days of declining sales. A healthy real estate market is good for the overall economy to thwart a recession.
Please take this new data and use it to calibrate your views, goals and expectations of the Silicon Valley Real Estate Market. 🤔
Follow me for more Real Estate Tips and News.


☀️🌴 Looking to Buy, Sell or Invest in California? ☀️🌴
➡️ Contact Me Directly Text or call 650-605-3188
🔥 Follow me on Social Media 🔥
👉🏼 Instagram: https://www.instagram.com/stevemungroup/
👉🏼 TikTok: https://www.tiktok.com/@stevemungroup
👉🏼 Facebook: https://www.facebook.com/SteveMunGroup
👉🏼 LinkedIn: https://www.linkedin.com/in/siliconvalleyrealtor/
👉🏼 YouTube: https://www.youtube.com/stevemungroup
#marketshift #realestate #listingagent #siliconvalleyrealestate #bayarearealestate