People are afraid when the real estate markets shifts.
But that is because they don't understand what is going on around them. The market was too hot for too long. We were all waiting for the market to correct. That is what is happening right now. This is the normal cycle. Markets go up and market go down. This has happened before and will happen again. In my 20 years in the business, I have seen these cycles before.
But life goes on. People raise families and people retire. We will survive through it like everything else.
For Sellers, it's a simple formula. All they have to do is make sure their house stands out better than the competition. Be in the top 25% of what is on the market when they hit the market.
Silicon Valley will always have a housing shortage. We simply cannot build them quickly enough to feed the demand. Especially Single Family Homes. Everyone is talking about the slowing market and high interest rates and buyers looking for the market to come tumbling down, etc.....
They are talking about the bottom 50% of the buyer market. The people that are having difficulty qualifying for loans and not having enough down-payments.
The top 25% don't have those challenges. They know they can buy and re-finance when the rates start going down (rates have been falling for 3 weeks). These folks know that home ownership is the best investment in the long run. They are not affected by a short term recession. And they are still buying right now as you can see in the MLS data. You need to focus on their needs to sell your home.
Buyers are out there buying nicely updated homes. What is having difficulty are the homes that have not been updated for a long time (bottom 50%)
. Those are the ones not selling and having to do multiple price reductions. See the chart. Pendings and Solds are greater than New Listings. What's left over are going into Active Listings that are not selling.
Those are the ones that missed the opportunities to attract attention when they first hit the market and are now considered "stale" and will be chasing the market down, begging for showings and offers.
The new generation buys what they see on TV. They are not looking to buy something old and fix it up themselves like their parents did. That is NOT the new generation.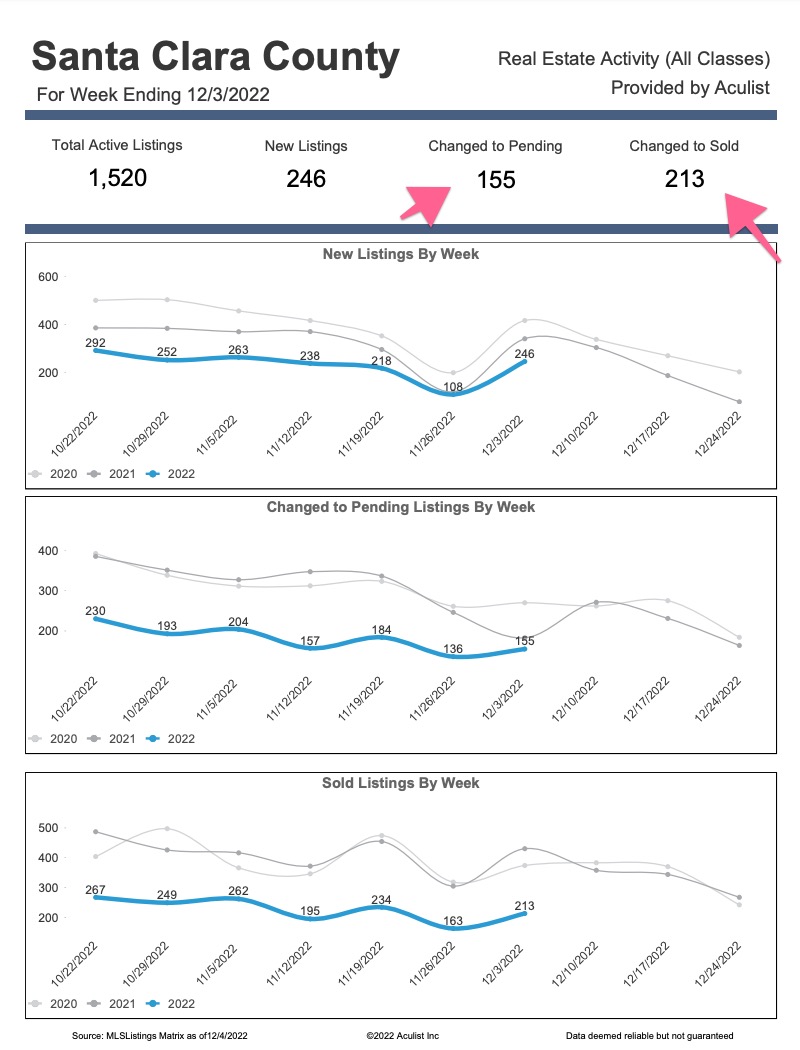 The key to winning right now is to come on market and grab the attention of the buyers. To show them that there is lots of interest and it may be gone soon. Nothing motivates activity like the fear of losing out. That fear only applies to homes that are in the top 25% of their segment. The rest will lose attention and fall into the Active Listing category where they will linger and beg for any type of attention.
We have been helping our sellers update their homes with No Up-Front cost for years with fantastic results. Look at what we have done. If you have the connections and funds to do the upgrades, that is fantastic. If you don't have the connections or don't want to tie up funds or sell stocks, then we can help.
Everyone's situation is different. So we have to find out how best to help your situation.
Contact me for more information. There is a solution. You can just live your life.