In a shifting real estate market, when there is so much confusion and chaos, who you hire to get your home sold matters.
When 5 other units are still on market, unable to attract buyer attention, we simply got this unit sold.
No excuses. Just results.
We sold 15% of all resale transactions at the Miraval. We sell a lot of homes in the Rivermark Area of Santa Clara.
We are known for setting price records for our clients. Reach out to us and see how we market and get results.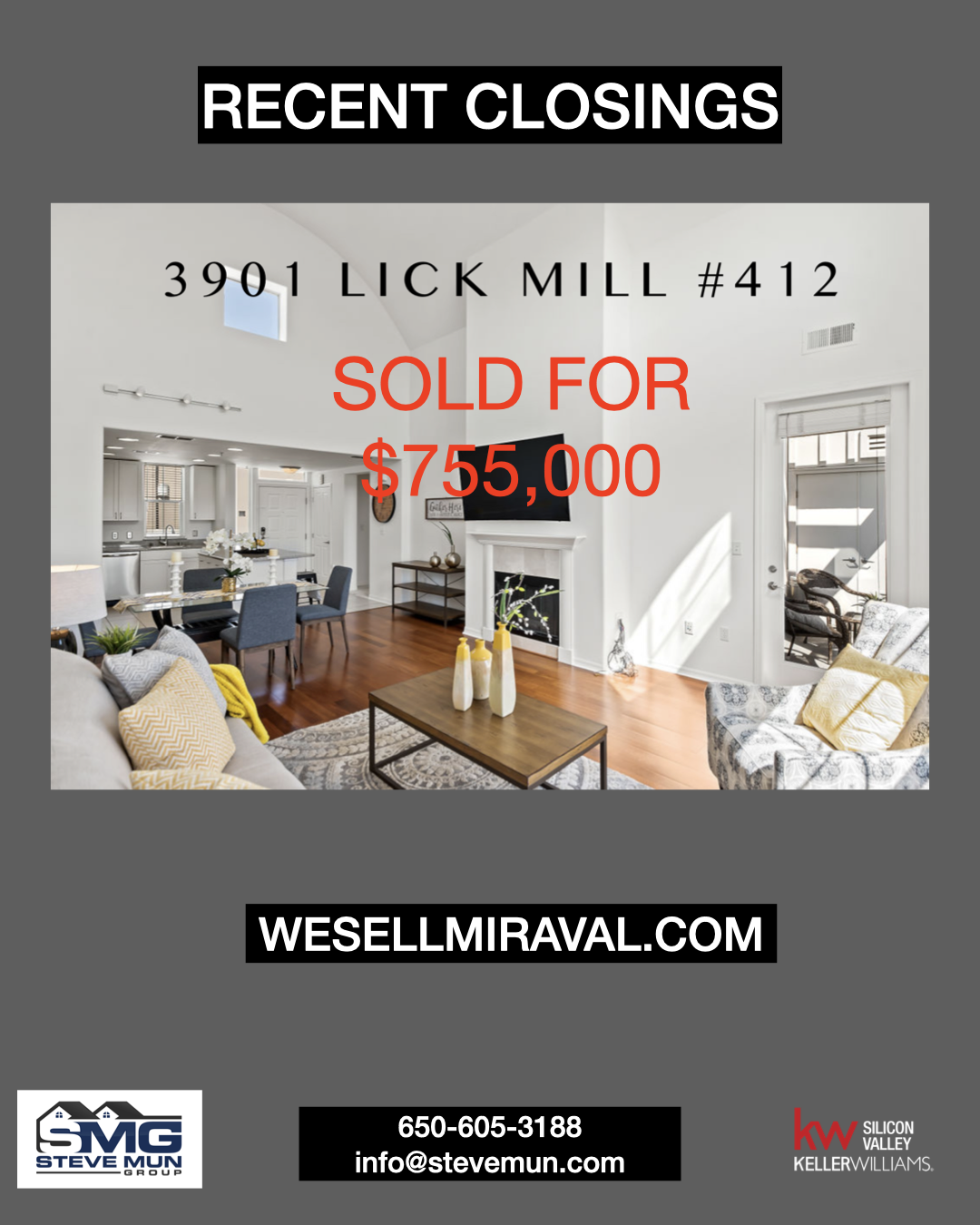 #justsold #rivermark #rivermarkrealtor #rivermarkrealestateagent #rivermarkhomes #rivermarkcondos #wesellmiraval #miravalcondos #95054 #luxurycondos #rivermarktownhomes #milliondollarlisting #househunting #property #investment #dreamhome #newhome #kwsv #stevemungroup #realestatesales #homeforsale #openhouse #whoyouhireabsolutelymatters #realtor #realestate #siliconvalleyrealestate #bayarearealestate