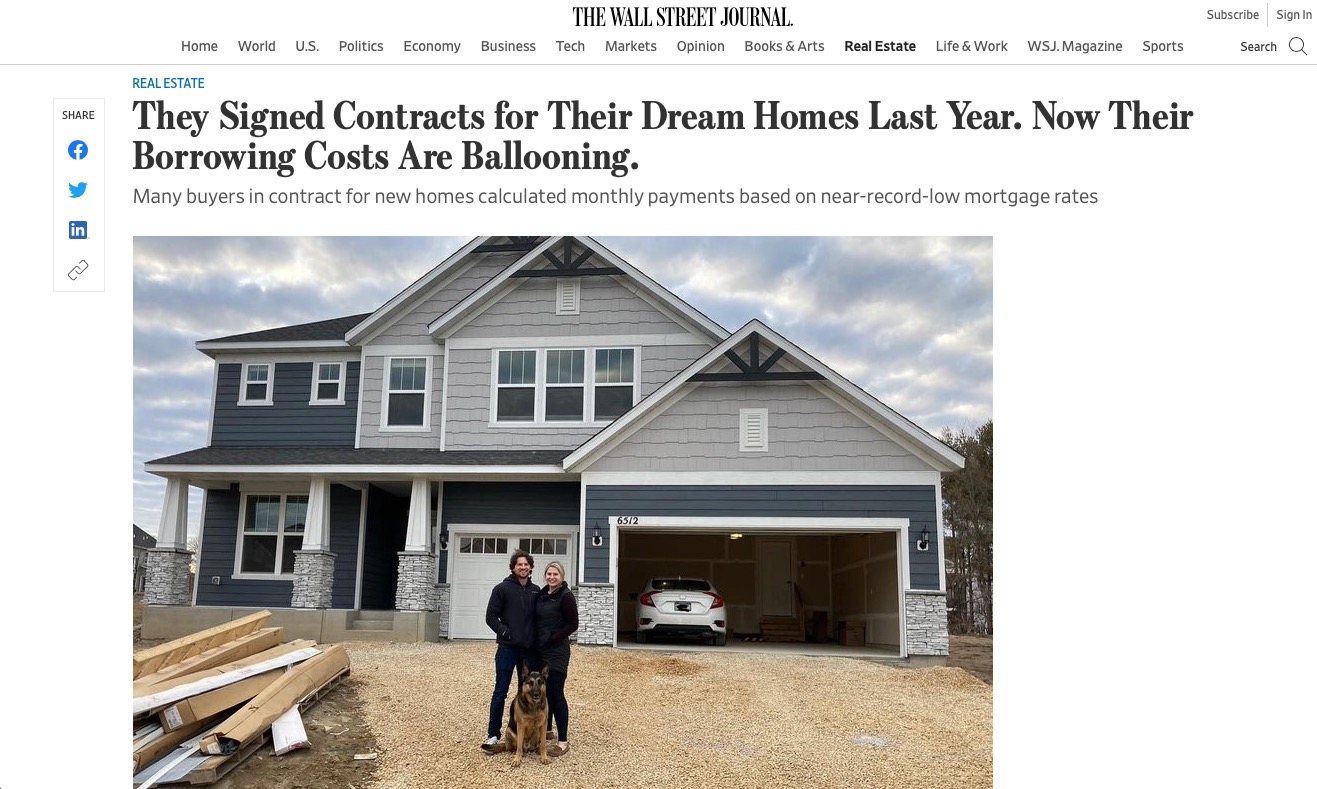 It was a no-brainer idea. Buy a new construction home and avoid the headaches of multiple offer bidding that was seen everywhere here in Silicon Valley. Sure it would take a year or more to build, but the savings from not having to compete was worth it.
With the rapid rise in mortgage rates, that dream is now turning into a nightmare. First, supply chain issues are causing homes to take longer to build than usual. Now, the rapidly rising rates will mean that the payments the buyers had anticipated when they agreed to purchase and put up the deposit will be much higher. So buyers are having to rethink whether they have to walk away from their deposits as their ability to qualify decrease with each rate rise. Or to swallow the medicine and take the hit if they can afford to do so. Not exactly the place they wanted to be a few months ago when they signed the contracts.
So what we will be seeing and already starting to see is that buyer are walking away from their homes before they are completed. The wait lists of buyers who would normally be able to step in are also shrinking, so builders are having to deal with homes that will be built with no buyers to take possession.
But this is not all bad news. Depending on your situation, it may be a better financial decision to purchase now and close in 30 days or less to lock in the rates before they continue to rise as inflation numbers keep rising. Or try to get into contract on a new home that is nearly completed but does not have a buyer who can take possession. A great agent can try find these gems out there waiting to find buyers who can take possession.
If you need help in finding these types of deals, feel free to reach out to us.