Need to update your home before putting it on market to extract maximum value?
Finding a reputable and dependable General Contractor to help with home renovations is more involving and challenging than what the average person believes. You want the leverage of a national company in vetting and managing your contractor to guarantee compliance with your expectations. You don't need to guess and pray that your contractor is a good one.
Let us remove the risks for you to provide and assist in a no-hassle, no up front cost renovation project. You need a powerful someone to look out for your interests. Don't do it alone. Reach out to us, we are here to help.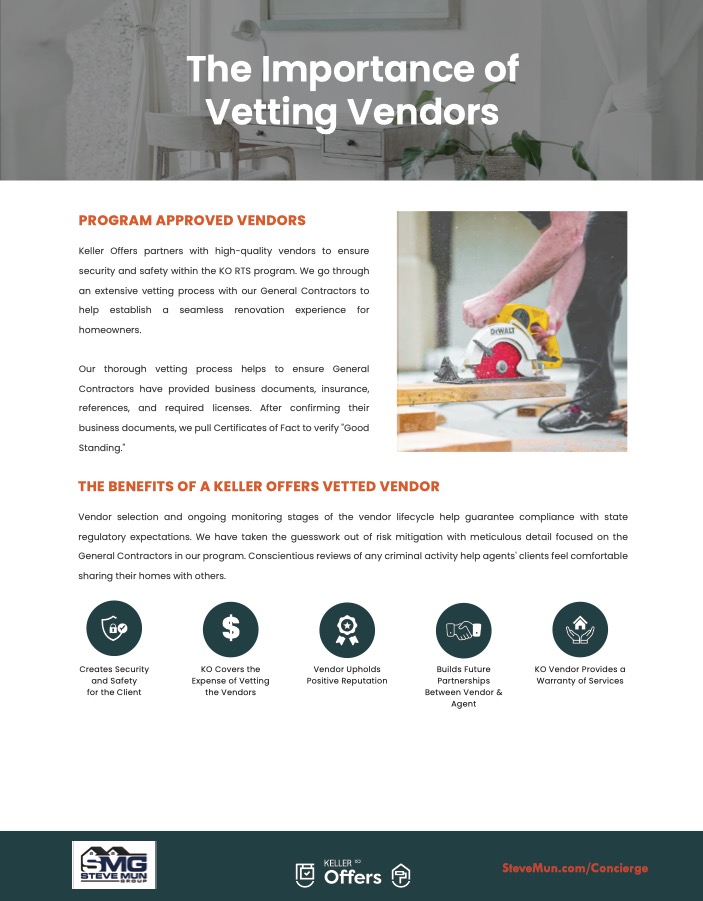 #SMGConcierge #KellerOffers #KellerOffersReadyToSell #nohassle #noupfrontcosts #selleroptions #milliondollarlisting #realestatenews #realestatesales #siliconvalleyrealestatemarket #siliconvalleymarkettrend #santaclaracountymarkettrend #siliconvalleymarketreport #santaclaracountymarketconditions #kellerwilliams #stevemungroup #whoyouhireabsolutelymatters #work #realtor #realestate #siliconvalleyrealestate #bayarearealestate #realestate