Data for the month of June 2020
Single Family Residences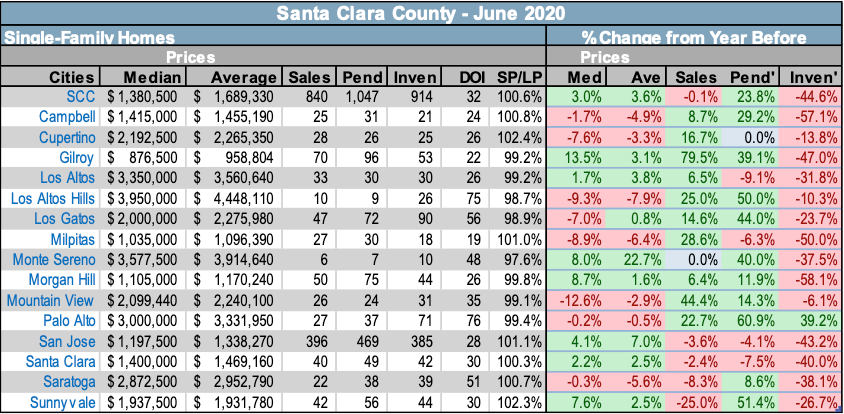 Condo/Townhomes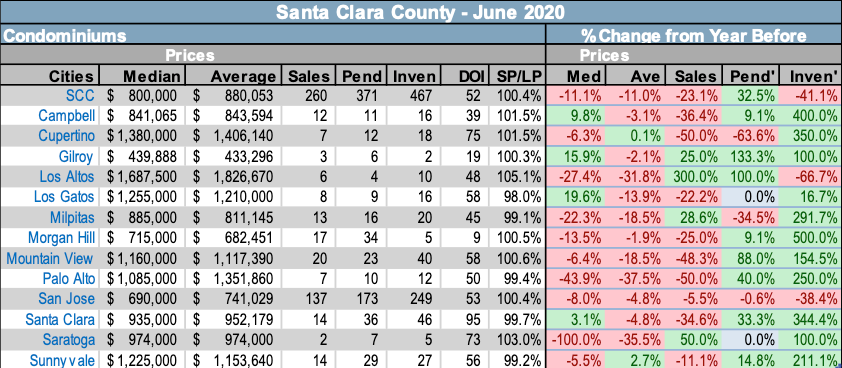 County Trend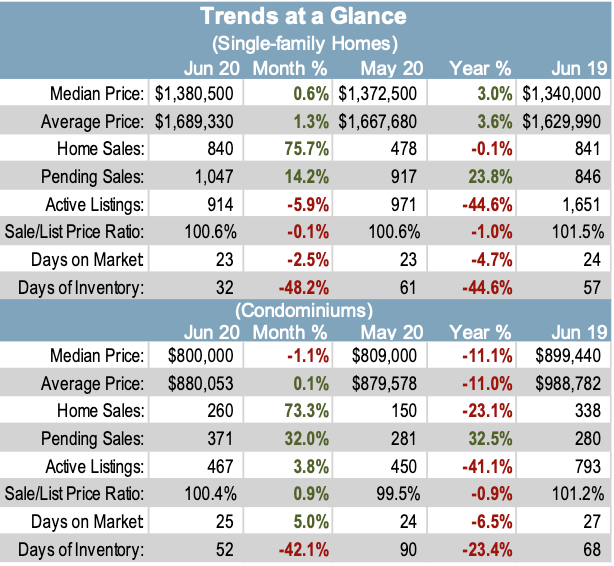 Single Family Residences doing better overall compared to Condo/Townhomes.
Again, a reflection of new construction all over the county and the result of unsold and unsold inventory hitting the marketplace compared to Single Family Residences.
These are county level trending information. If you would like information which is down to city levels, please reach out and we will provide customized information.
#siliconvalleyrealestate #realestatenews #realestatesales #siliconvalleyrealestatemarket #siliconvalleymarkettrend #santaclaracountymarkettrend #siliconvalleymarketreport #santaclaracountymarketconditions #kwsv #kellerwilliams #stevemungroup #whoyouhireabsolutelymatters #work #realtor #realestate #siliconvalleyrealestate