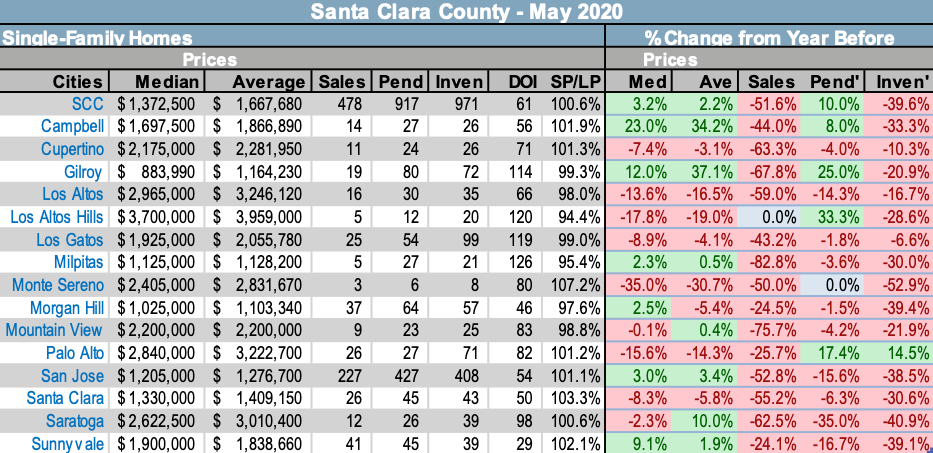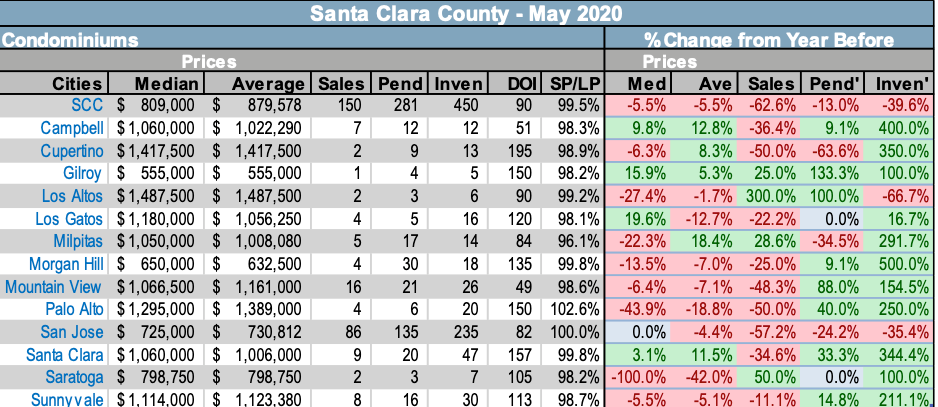 Trying a different format. Use more charts so the reader can easily interpret data that is important to themselves.
Sales and inventory are down dramatically falling for Single Family Homes and condos in the County as a whole. The inventory of condos in Santa Clara and Sunnyvale are rising, however.
This is probably a reflection of all the new constructions in and around Santa Clara County, where most of the new developments are either condos or towhomes.
As California gradually opens up, we will see more pent up activity come on market with the lowest interest rates that we have seen in generations.

What will June and July bring?
#siliconvalleyrealestate #realestatenews #realestatesales #siliconvalleyrealestatemarket #siliconvalleymarkettrend #santaclaracountymarkettrend #siliconvalleymarketreport #santaclaracountymarketconditions #kwsv #kellerwilliams #stevemungroup #whoyouhireabsolutelymatters #work #realtor #realestate #siliconvalleyrealestate