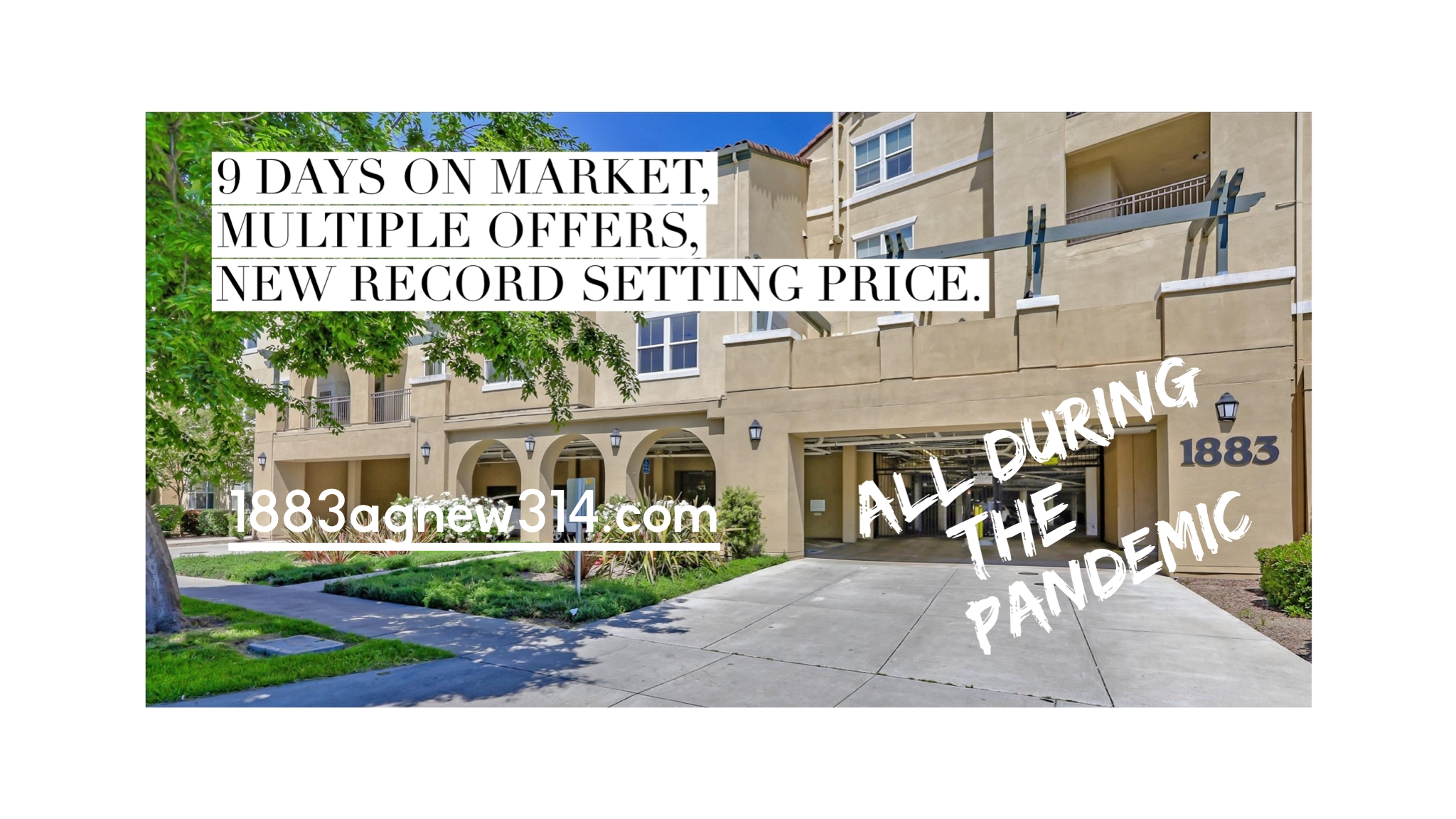 Yes, during the pandemic when everyone is dealing with dropping prices and months of no showings. Panic is in the air for many of my realtor colleagues.
We buck the trend, however, stay calm and go the opposite way. We continue to do what we have been doing for 18 years.
9 Days on market, multiple offers and the first time $1M barrier was shattered at Mission Terrace in Rivermark. $65,000 more than the last comparable sale for the same model unit sold.
Yes, we were the first to break the $1M barrier at the neighboring Miraval Condos and now we broke that record here as well. Bringing value to all owners of these condos whether they use our services or not.
It is quite obvious that we have a Home Selling System that is repeatable and brings more money to our clients than others.
If you are concerned during this uncertain times and need help selling or understanding the market dynamics, please feel free to contact us. This is not the time to be dealing with unproven newbies or people running around in a panic.
We have been here for nearly two decades setting record setting prices where ever our clients live, and will be here for at least two more decades doing the same.
Who you hire absolutely matters.
See our track record to see how we bring more value to our clients.
#undercontract #pending #recordprice #rivermark #rivermarkarea#missionterracecondos #rivermarkhomes #rivermarkcondos #95054 #luxurycondos #rivermarktownhomes #newlistings #homeforsale #kwsv#kellerwilliams #stevemungroup #realestatesales#whoyouhireabsolutelymatters #work #realtor #realestate#siliconvalleyrealestate