February numbers actually mean the full month of January numbers.
What we are experiencing is an inventory shortage as we come out of the holiday season. We will begin to see both an increase in demand and inventory as the year progresses.
The number to see from now is the Pending Properties - or properties that actually received offers and are now in escrow, moving forward to closing. Those numbers are increasing all over the County of Santa Clara.
The key in the real estate space is understanding what is happening Right Now on the streets and not looking over data from the previous month. The marketplace is dynamic. Right now in the first week of February 2020 in Silicon Valley, we are seeing a huge demand for great quality homes and not enough inventory to feed that demand. Everything is about timing.
Single Family Residence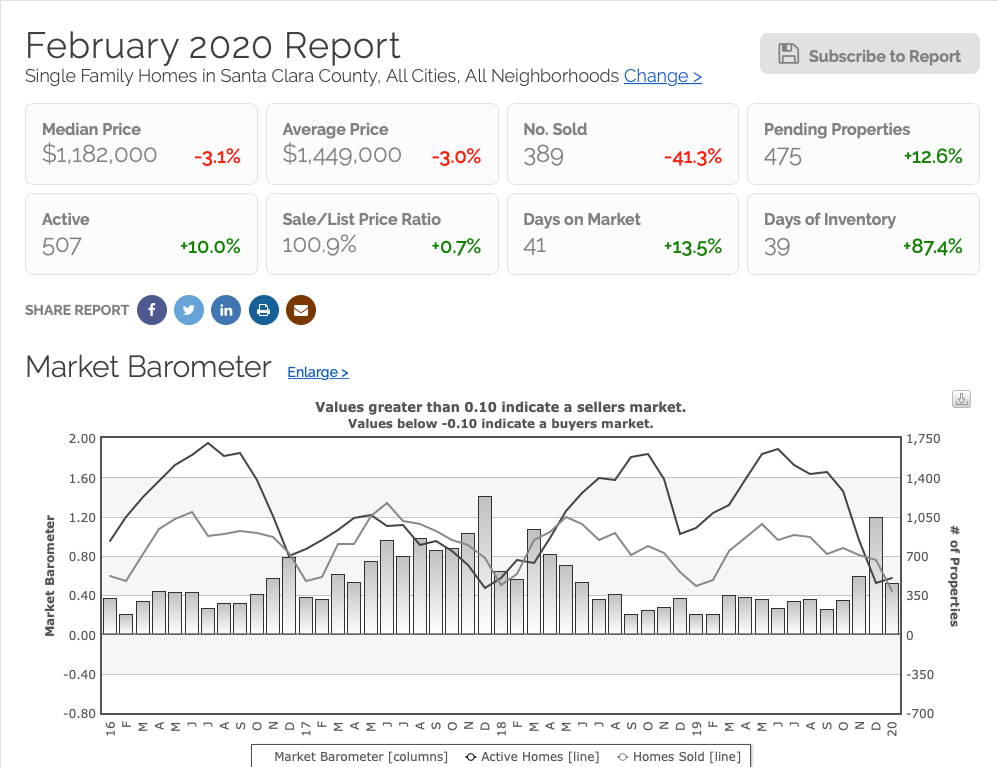 Condo/Townhomes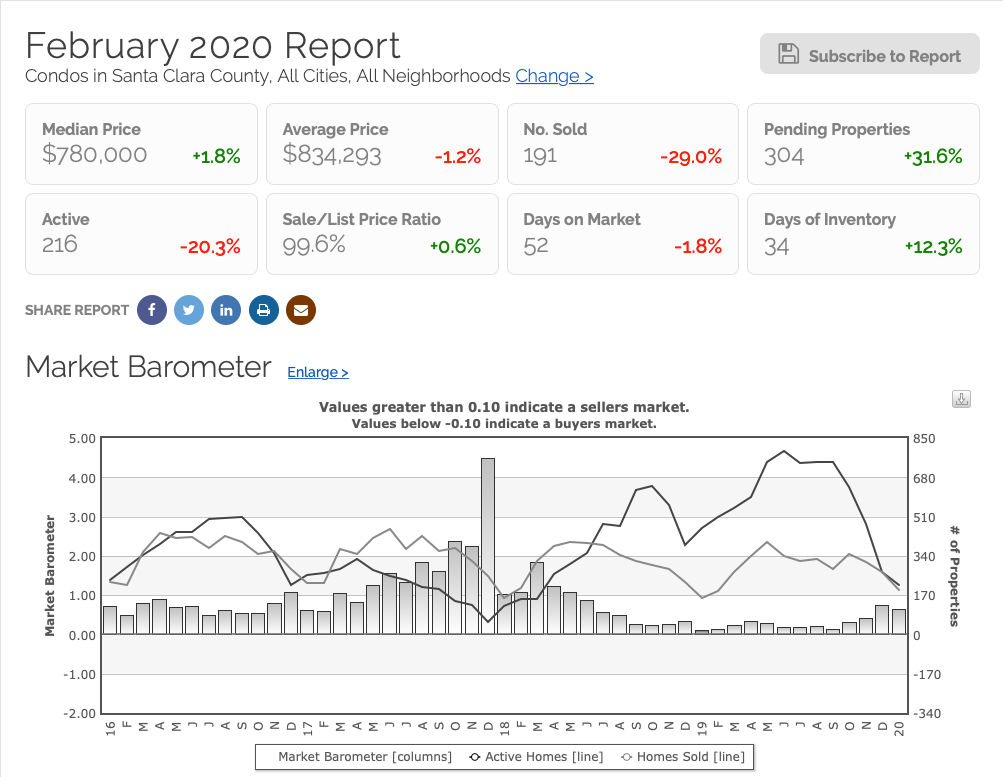 #siliconvalleyrealestate #realestatenews #realestatesales #siliconvalleyrealestatemarket #siliconvalleymarkettrend #santaclaracountymarkettrend #siliconvalleymarketreport #santaclaracountymarketconditions #kwsv #kellerwilliams #stevemungroup #whoyouhireabsolutelymatters #work #realtor #realestate #siliconvalleyrealestate