Single Family Residence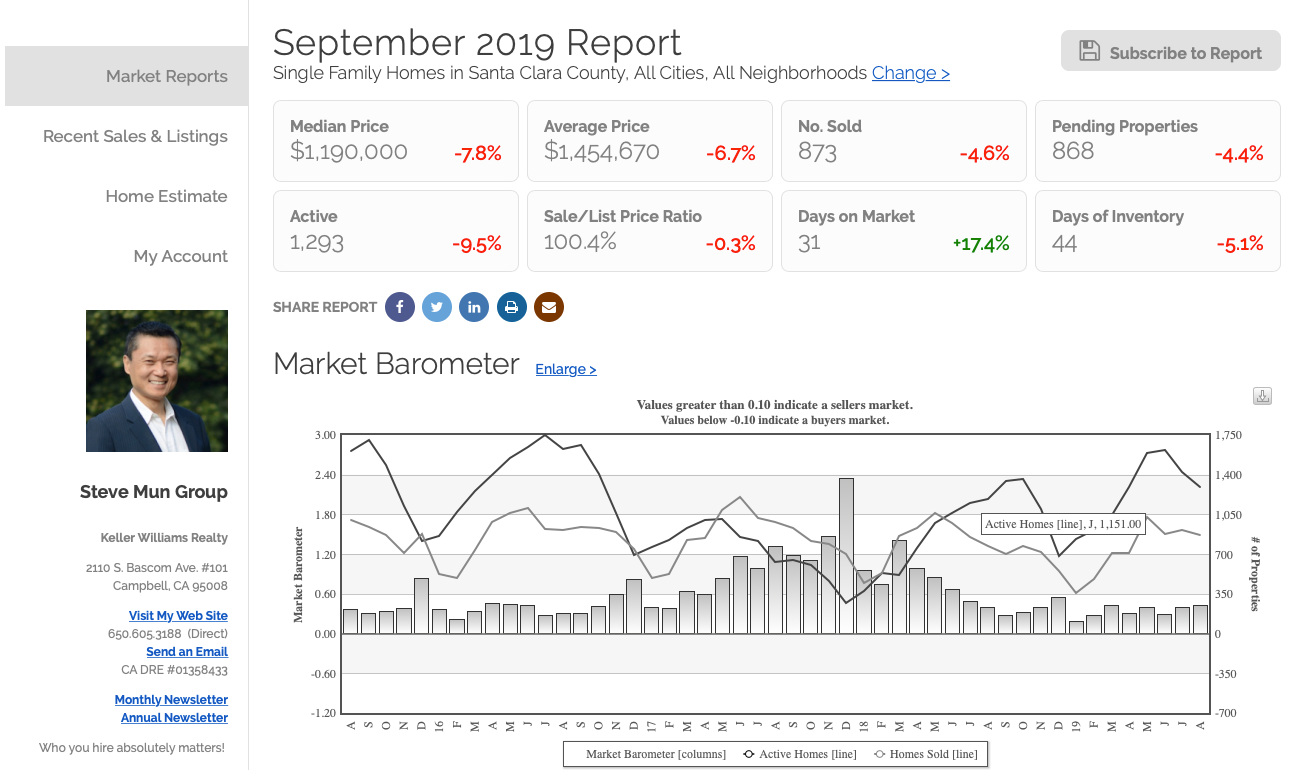 Sorry, was very busy and was not able to post a couple of updates. However, maybe this is good to see the differences since I last posted about June numbers. A snap shot of differences in 3 months.
September June
Median Price
$1,190,000 $1,338,000
# Sold
873 991
Pending
868 1019

Active
1293 1450

Sale/List Ratio
100.4% 102.2%
Days on Market
31 23

Days of Inventory
44 44
Yes, we are seeing all the key indicators dragging downward.
Condo/Townhomes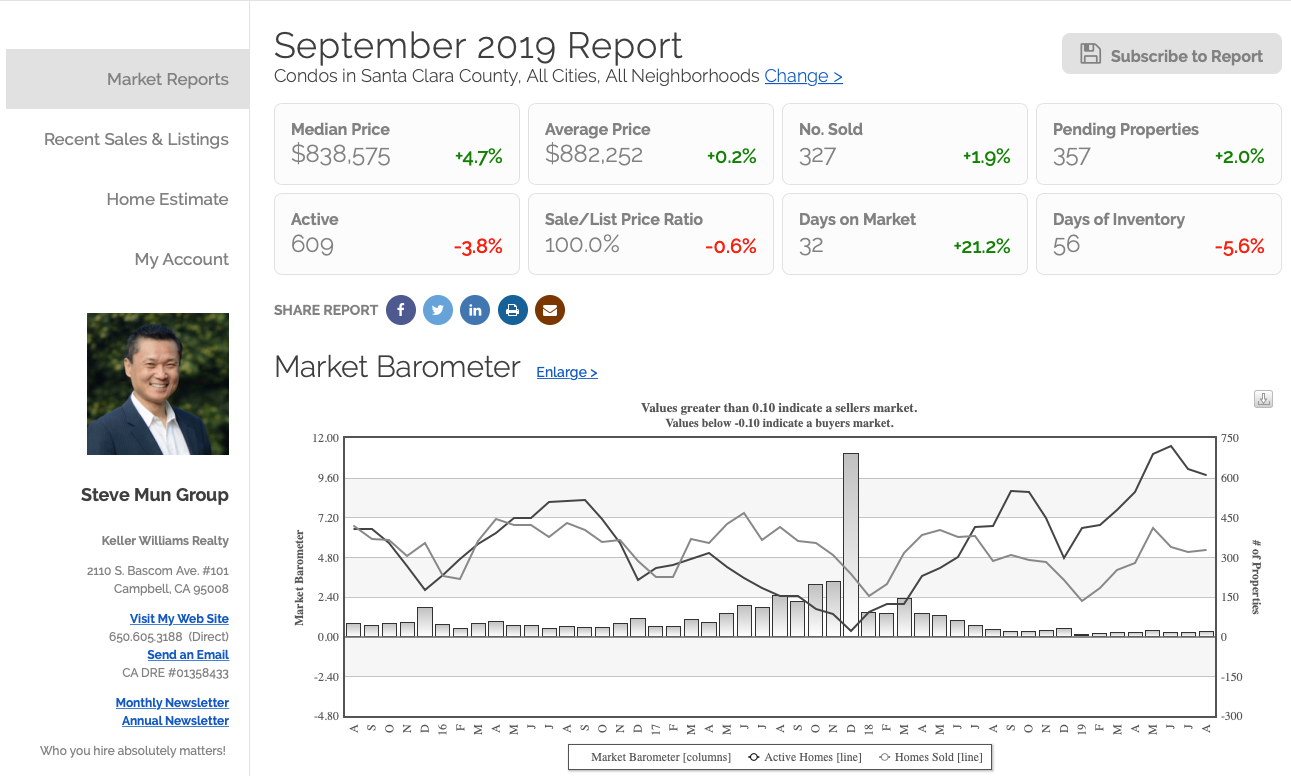 September June
Median Price
$838,575 $855,800
# Sold
327 383
Pending
357 395

Active
609 648

Sale/List Ratio
100% 101.3%
Days on Market
32 24

Days of Inventory
56 51
Same downward trend in condo/townhomes as well.
Keep in mind, however, that these are overviews of the County as a whole. The scenarios may be different depending on each city and particular neighborhood.
Please contact me if you would like data which are more specific to your neighborhood or ideas about how to make your home stand out above all the rest.
#siliconvalleyrealestate #realestatenews #realestatesales #siliconvalleyrealestatemarket #siliconvalleymarkettrend #santaclaracountymarkettrend #siliconvalleymarketreport #santaclaracountymarketconditions #kwsv #kellerwilliams #stevemungroup #whoyouhireabsolutelymatters #work #realtor #realestate #siliconvalleyrealestate