Single Family Residence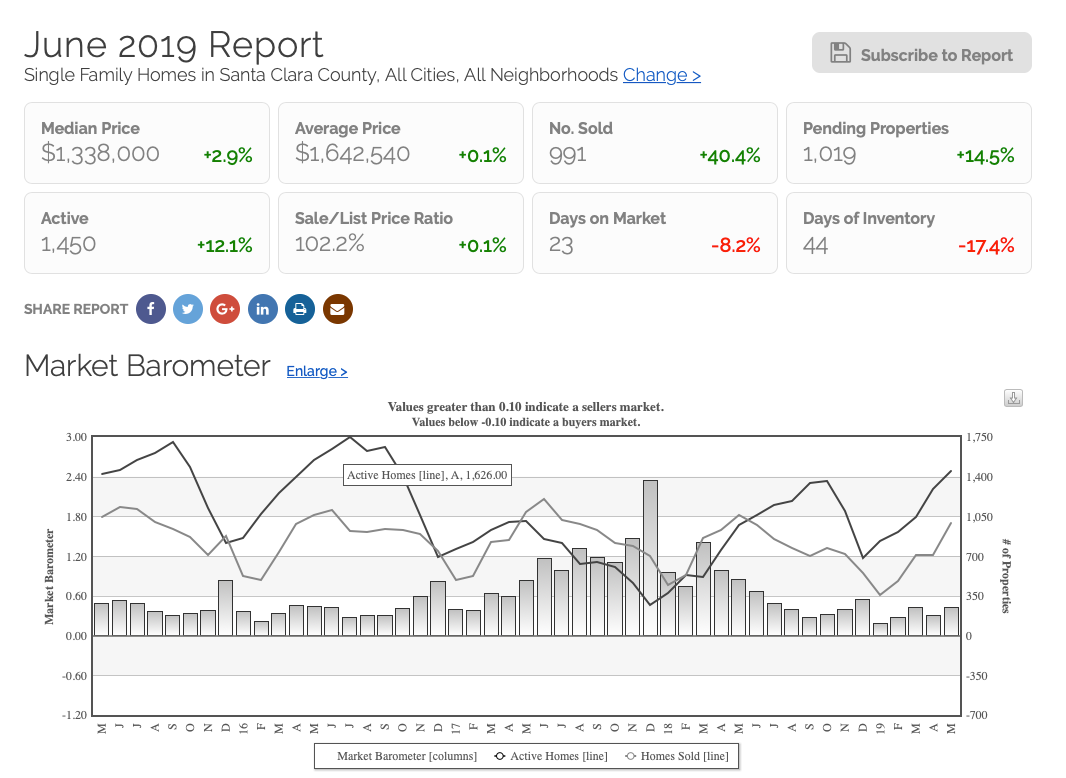 As we enter the summer months and kids will be out of school, the activity in the real estate market is showing the normal signs of improvement. More homes are coming on market, but they are also being absorbed at a faster rate. Median price for sold homes rose almost 3%, but the number of homes sold rose 40% from last month. All good signs of a healthy market.
Condo/Townhomes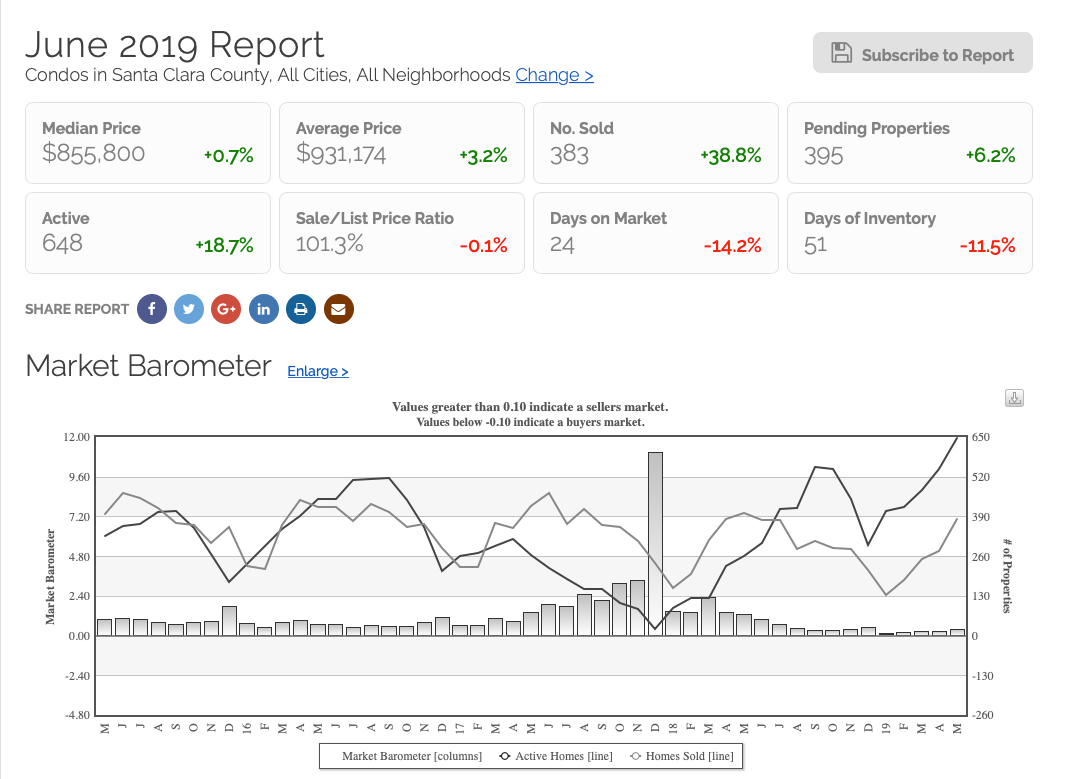 The same story in the condo/townhomes market. Price rose slightly by less than 1% but the number of units sold significantly increased by 38%.
As we go deeper into the summer, we should see more inventory and more buyers coming onto market and creating additional transactions. Keep in mind that we are still seeing IPO activities, while interest rates are still low, both are good conditions to add to more transactions.
Keep in mind, however, that these are overviews of the County as a whole. The scenarios may be different depending on each city and particular neighborhood.
Please contact me if you would like data which are more specific to your neighborhood or ideas about how to make your home stand out above all the rest.
#siliconvalleyrealestate #realestatenews #realestatesales #siliconvalleyrealestatemarket #siliconvalleymarkettrend #santaclaracountymarkettrend #siliconvalleymarketreport #santaclaracountymarketconditions #kwsv #kellerwilliams #stevemungroup #whoyouhireabsolutelymatters #work #realtor #realestate #siliconvalleyrealestate