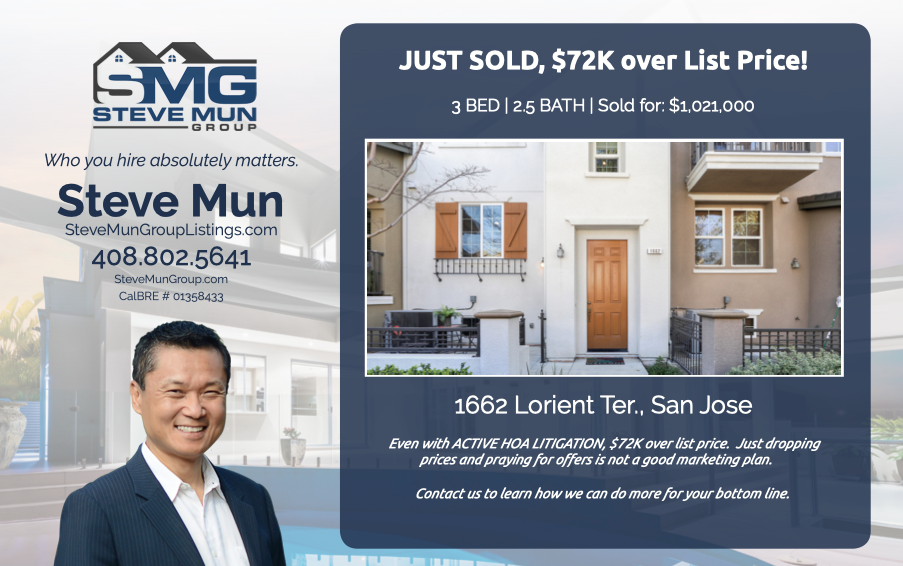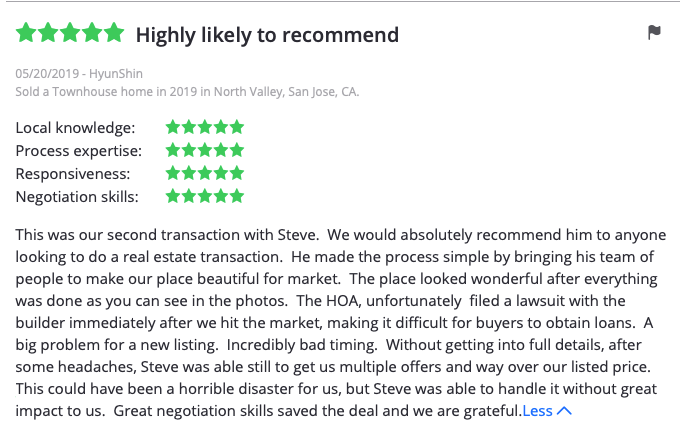 With so many properties on the market that are not moving and simply doing price reductions in the hopes of getting offers, who you hire matters more now than ever before.
Even with the challenge of the HOA filing a lawsuit with the builder within two weeks after we came on market, we were able to secure multiple offers and $72K over list price! Nobody said it was easy......
Selling your home is no game; find out who you are dealing with before trusting them with the most expensive possession your family owns. Your bottom-line depends on it.
#sanjose #berryessa #95133 #realestatesales #justsold #recentlysold #townhome #kwsv #kellerwilliams #stevemungroup #whoyouhireabsolutelymatters #work #realtor #realestate #siliconvalleyrealestate #zillow #happyclients #recommendations