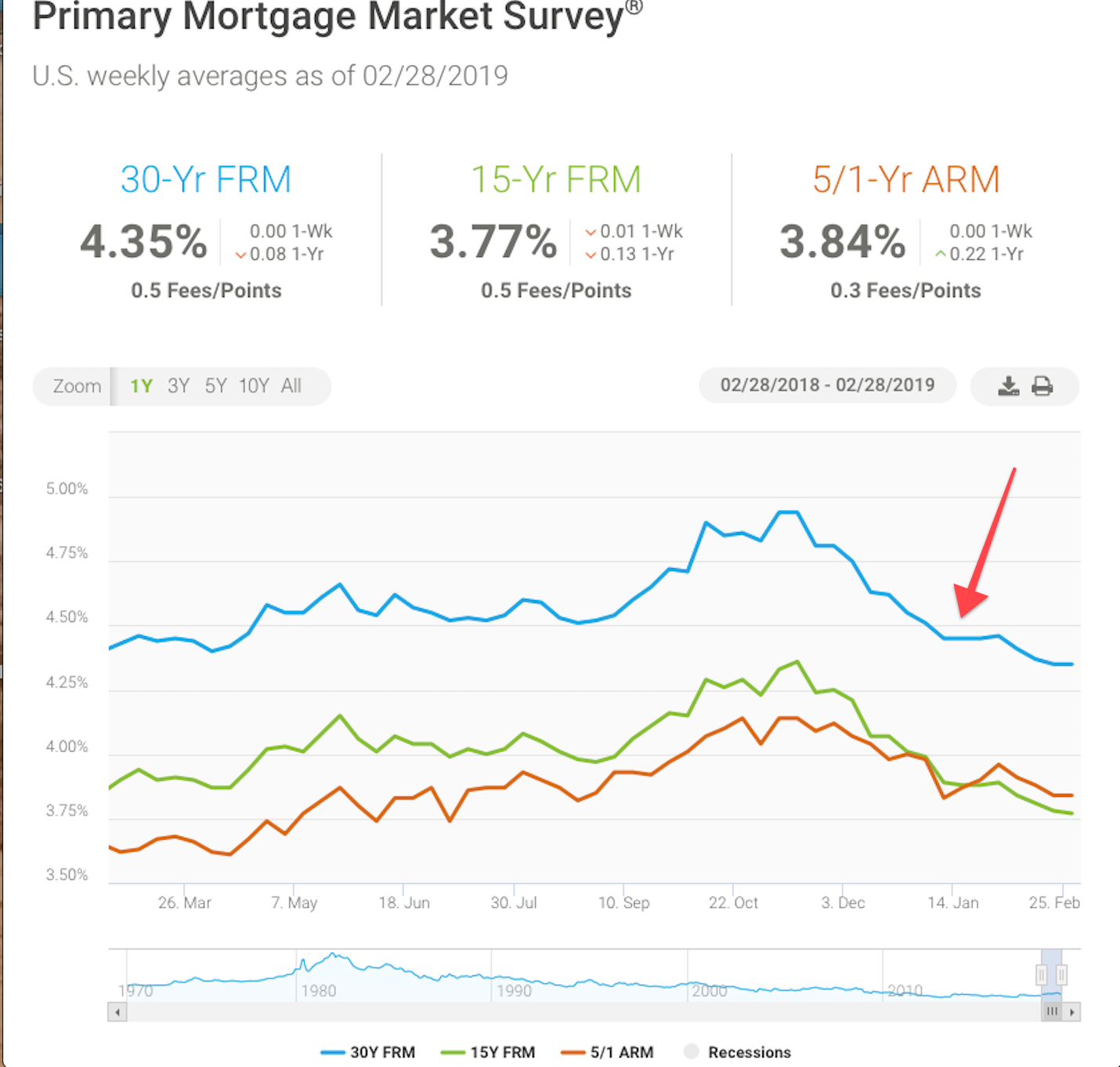 The real estate market in Silicon Valley is HOT right now. There are two markets in Silicon Valley Real Estate Space. As we entered the new year, we saw and are continuing to see increase in multiple offers for turn-key properties in good locations priced right and marketed well. Best indicators we have seen since first half of 2018. There is and will continue to be a market for nice homes. This is one market.

The properties that are over-priced or in less than desirable condition or in bad locations are still lingering and helping increase in the overall DOM (Days On Market) and unsold inventory. There are many of these on market and will continue to increase as sellers who are not aware of what is happening, continue to just throw less than desirable properties on to the marketplace, without an effective marketing strategy. This is the other market.

What is helping fuel this demand for properties once again? As you can see above, one clear indicator is the noticeable decline in mortgage rates at the start of the year when the market activity also stated to increase. The Fed had announced that no future rates hikes would be in the horizon for perhaps the rest of the year. Potential for big money savings here.
2/21 - 2/28/19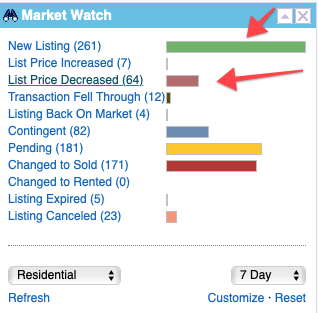 Let's review the market. Look at the last 7 days (maximum for market watch) for Santa Clara County and analyze the data.
What' stands out from the past 8 months or so is the number of Price Reductions. There were months where there were nearly 3x the percentage compared to now. (Look over the ratios from July to December.) Meaning properties were not getting offers, so they had to do price reductions to try to attract offers. What this lower percentage is revealing is, unlike earlier, they are selling before they have to do price reductions.
However, we are still seeing 24% price reductions compared to New Listings, which again indicates that not all properties are getting a lot of interest, only those in top condition and location. This number is the lowest since we saw the market shift since summer of 2018.
Here is another graph to help better illustrate (just learned how to use) that a segment is helping to boost the overall market. Just as the mortgage rates drop, prices are rising and DOM decreasing this year. First time the trend reversed course since last year.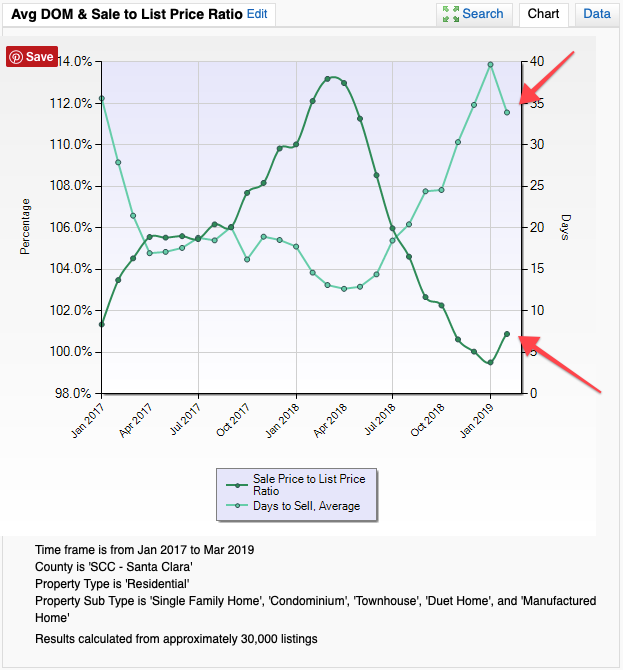 Why? Cost to borrow money started to decrease. Buyers are saving money by locking in lower rates for years down the line. It is by no means my contention this is the only reason for increased activities, there are other factors but this is one that we can track with ease. More importantly, look at the red arrows and the corresponding dates.
We are hearing a lot of buzz from the industry like we did when the market began to show signs of a shift the second half of last year. This could be something dramatic. Is it time to sell now?
If you would like a more in-depth analysis of your neighborhood, please contact us.
#siliconvalleynews #realestatenews #siliconvalleyrealestatemarket #siliconvalleymarkettrend #santaclaracountymarkettrend #siliconvalleymarketreport #santaclaracountymarketconditions #kwsv #kellerwilliams #stevemungroup #whoyouhireabsolutelymatters #work #realtor #realestate #siliconvalleyrealestate