Single Family Residences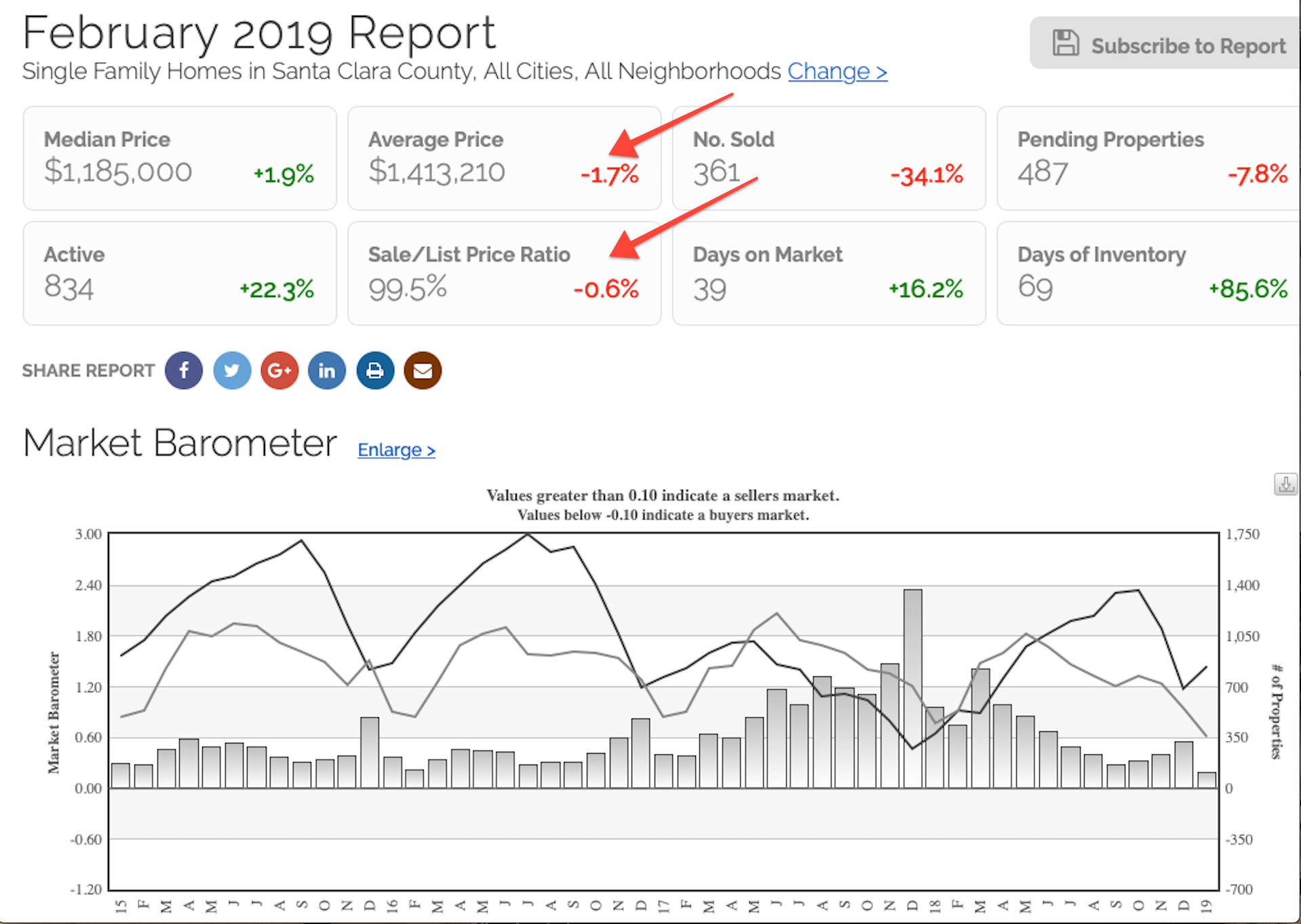 Market normalization continues. Prices continue on a downward trajectory. On the streets we are still experience multiple offers, but they are far and fewer in between but much better than the second half of last year. Great marketing is essential.
From my own experience, we had 11 offers on a nice 3/2 home in Blossom Valley that will sell for more than $70K over asking price which will close very soon. And have heard other stories of multiple offers in that area and in other parts of Silicon Valley. However, there are other stories of homes that are just sitting there for 30+ days with no action as well.
Only those properties which are top shelf in both condition and price are experiencing this rarified air. For everyone else, properties stay on market much longer and competition is increasing. Great marketing strategy is now essential in sticking out from the rest of the herd. Agents are truly earning their fees now.
The one indicator that stands out above all others is the Sale/List Price Ratio. This is the first month where the Single Family Residences has fallen below 100%. Meaning that the average house sold for less than list price. By end of January, it fell to 99.5%; it was at 100.1% in December.
Sale/List Ratio Active Listing
01/2018 108.9% 376

01/2017 101.2% 762
As I pointed out last month, that was the first time that ratio fell below 100% in the Condo/Townhomes category since the first quarter of 2012. Now the Single Family Residence category also experiences the same event.
Condo/Townhomes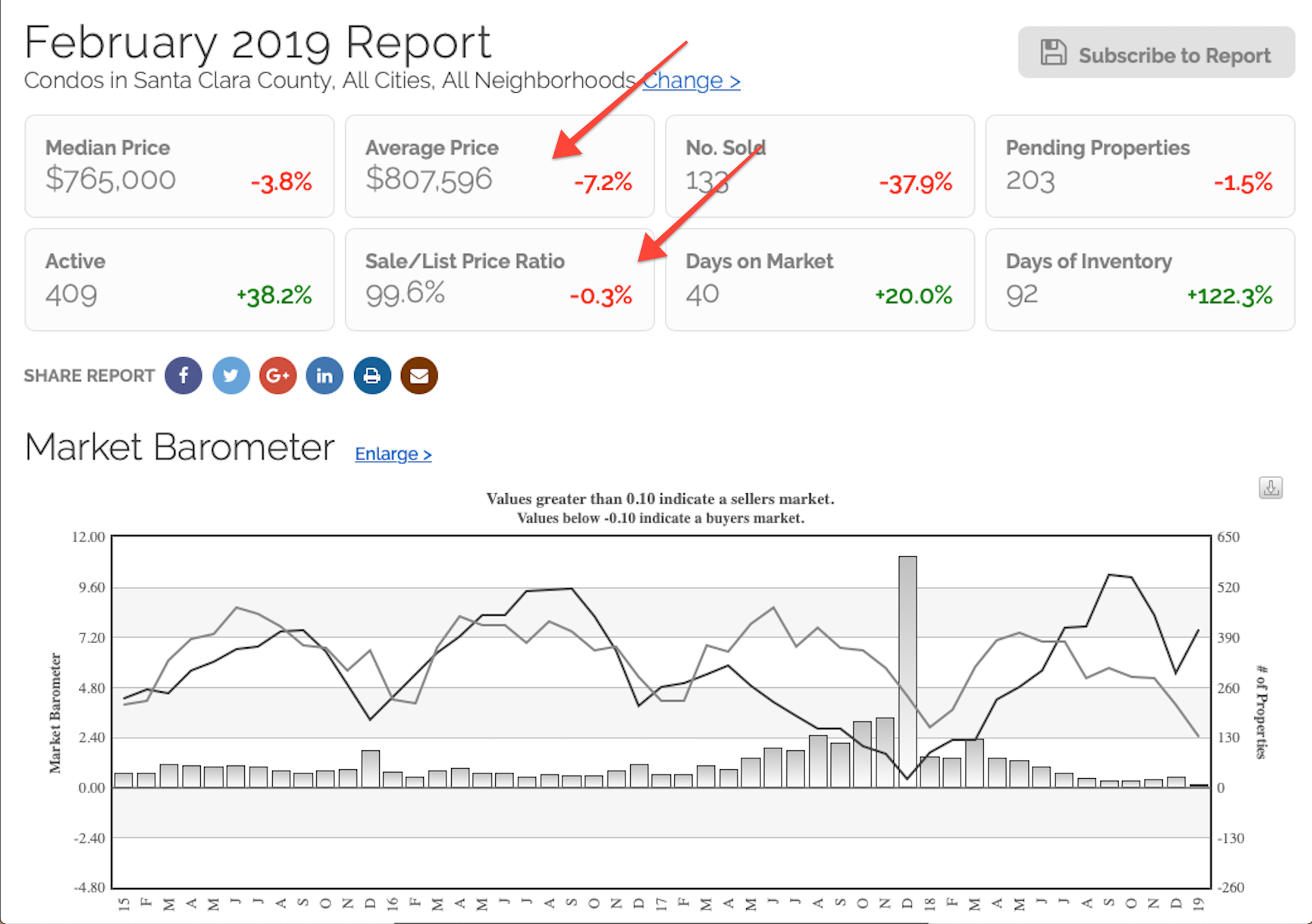 In the Condos/Townhomes category, this is the second month in a row where the Sale/List Ratio fell below 100%. In January, it fell to 99.6%, whereas it was 99.9% in December.
Sale/List Ratio Active Listing
01/2018 113.3% 91

01/2017 101.5% 259
Tune in next month to see if the trend continues or if it was a series of hiccups.
Keep in mind, however, that these are overviews of the County as a whole. The scenarios may be different depending on each city and particular neighborhood.
Please contact me if you would like data which are more specific to your neighborhood or ideas about how to make your home stand out above all the rest.
#siliconvalleyrealestate #realestatenews #realestatesales #siliconvalleyrealestatemarket #siliconvalleymarkettrend #santaclaracountymarkettrend #siliconvalleymarketreport #santaclaracountymarketconditions #kwsv #kellerwilliams #stevemungroup #whoyouhireabsolutelymatters #work #realtor #realestate #siliconvalleyrealestate