We've been writing about and reviewing data which shows that the real estate market is slowing down and shifting towards a balanced market in Silicon Valley for the past 6 months. Learning that other metropolitan markets are going through a similar shift does not come as a surprise, but it may be instructive to see where Silicon Valley is relative to the other markets.
CNBC touched on this subject comparing large metropolitan areas around the nation. The results are pretty interesting and in line with expectations.
It should come as no surprise that the Bay Area came in top when reviewing the steepest drop in reported multiple offers, followed by LA metro area.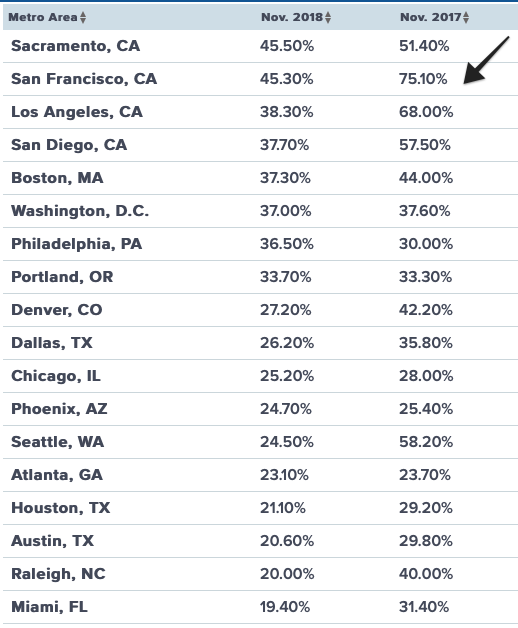 Econ 101, states that when inventory increases, demand decreases. That fundamental point is highlighted in this article. Inventory increased dramatically and as a result, the competition for properties also fell dramatically for the same time period. In San Jose's situation, inventory increased by 123% in November.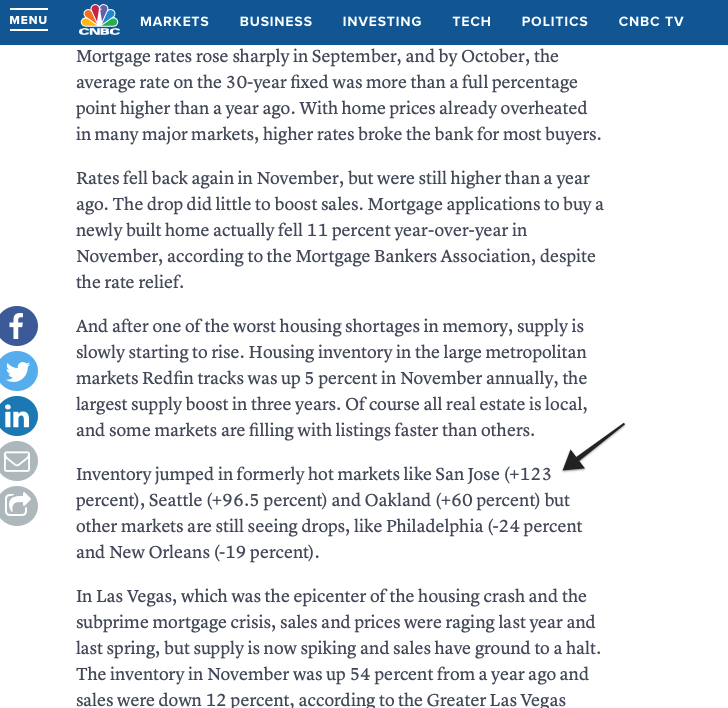 #realestatenews #bayareanews #siliconvalleynews #realestatenews #siliconvalleyrealestatemarket #siliconvalleymarkettrend #santaclaracountymarkettrend #siliconvalleymarketreport #santaclaracountymarketconditions #kwsv #kellerwilliams #stevemungroup #whoyouhireabsolutelymatters #work #realtor #realestate #siliconvalleyrealestate