Single Family Residence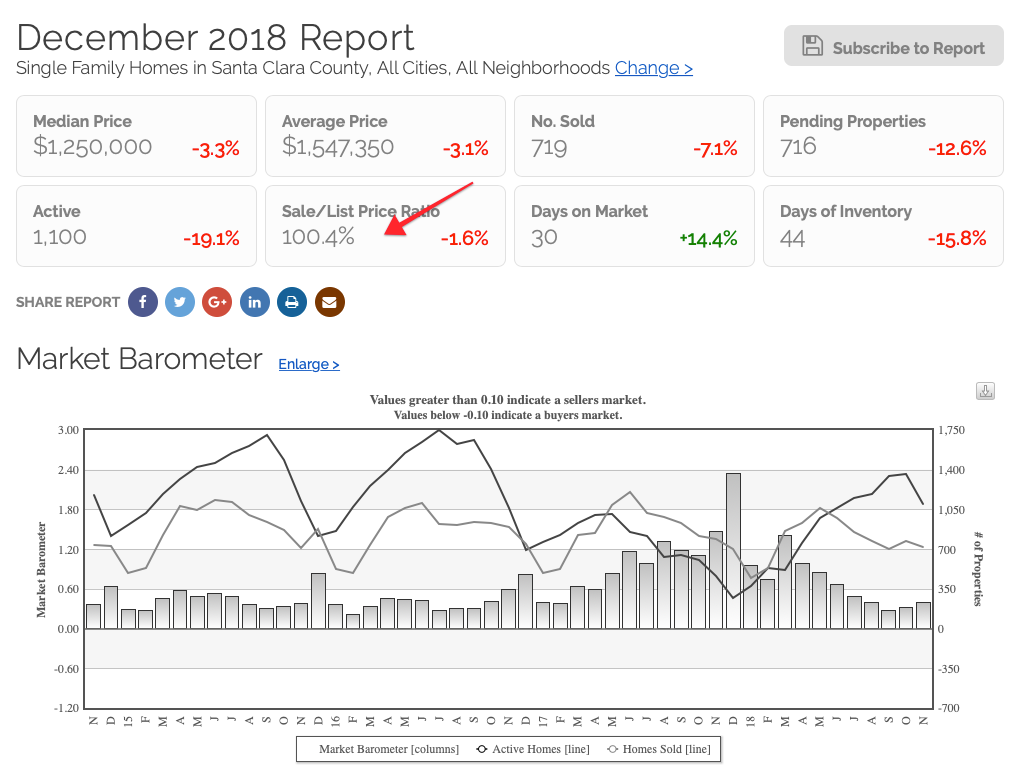 The real estate market in Silicon Valley has slowed down and is no longer a seller's market and is becoming more balanced. This no longer comes as a surprise to anyone.

If you have been following my blog, I've been writing about this slowdown since the summer time. The various numbers - but more importantly, real time data from the street - have been signaling to us for most of the year.

There are, however, a couple of numbers that stand out above and beyond the rest: Sale/List Ratio and Active Listings. How much more money are homes getting over asking price and volume of inventory active in the market.

For Single Family Homes, we are at a historic level: 100.4% Sale/List Ratio; we have not seen numbers this low since the first quarter of 2012. At current rate, we will see homes selling for less than asking price next month, December 2018. Not surprisingly, low sale prices are directly related to high inventory rates. Look at the current inventory compare to the same time last year: more than double.
Sale/List Ratio Active Listing
11/2018 100.4% 1,100

11/2017 108.5% 461
What is different right now is that we are also dealing with external factors which we have not seen in a very long time impacting the market.

Rising interest rates and an active Trade War.
With all these factors at play, we can expect sellers (and especially those in denial of a shifting market) to brace for more challenging times ahead of them, while buyers will experience better times ahead.
Condo/Townhomes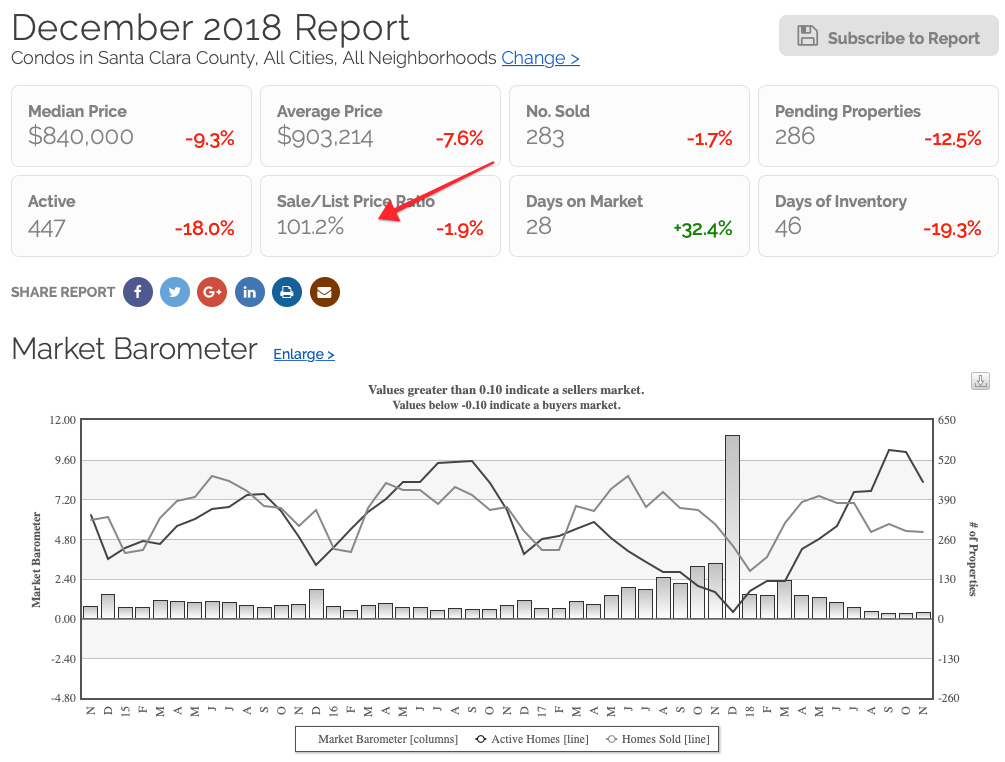 The numbers are not that different than Single Family Homes.
Sale/List Ratio Active Listing
11/2018 101.2% 447

11/2017 108.1% 86
Please contact me if you would like data which are more specific for your neighborhood.
#siliconvalleynews #realestatenews #siliconvalleyrealestatemarket #siliconvalleymarkettrend #santaclaracountymarkettrend #siliconvalleymarketreport #santaclaracountymarketconditions #kwsv #kellerwilliams #stevemungroup #whoyouhireabsolutelymatters #work #realtor #realestate #siliconvalleyrealestate