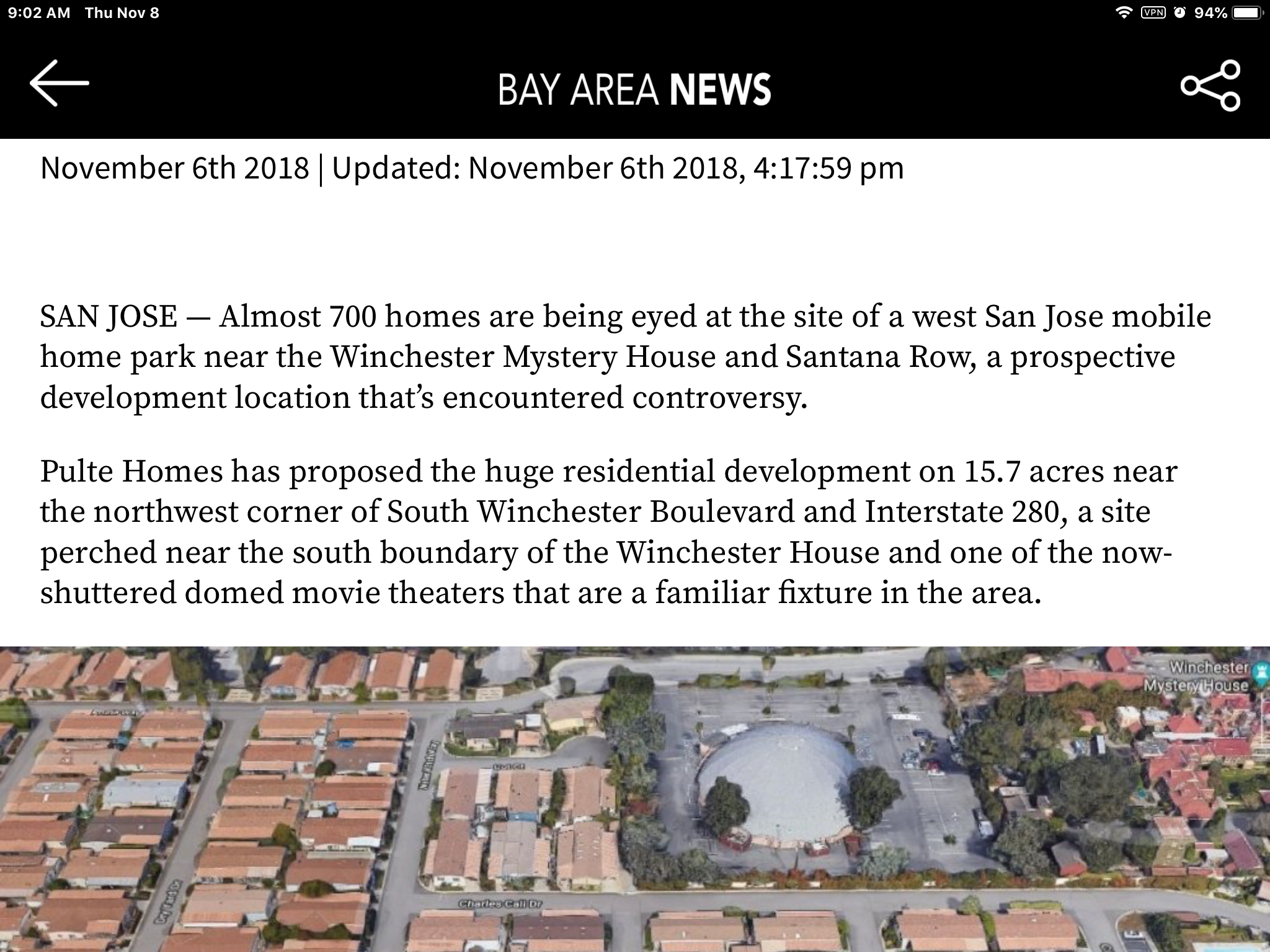 For those who may not be aware, there is a mobile home park right next to the entrance to 280 by Winchester Mystery House. There have been discussion for years about converting that lot into new construction homes.
It seems like the developer, Pulte Homes, which holds the rights to purchase from the family which owns the lot has been in recent talks and with new proposals for the transition to be with minimal controversy. They plan on building 691 high density units on the 15.7 acre lot. Currently the lot accommodates only 110 units.
With so much commercial development already in and around Santana Row and Valley Fair Mall, this residential development probably will get approval soon. The City of San Jose is in expansion mode to deal with housing shortage.
Keep your eyes open to see how things develop.
https://www.mercurynews.com/2018/11/06/nearly-700-homes-eyed-san-jose-winchester-mystery-house-santana-row-splunk/
#realestatenews #siliconvalleyrealestatemarket #siliconvalleymarkettrend #realestatesales #santanarow #winchestermysteryhouse #valleyfairmall #stevemungroup #whoyouhireabsolutelymatters #work #realtor #realestate #siliconvalleyrealestate