Santa Clara County Single Family Homes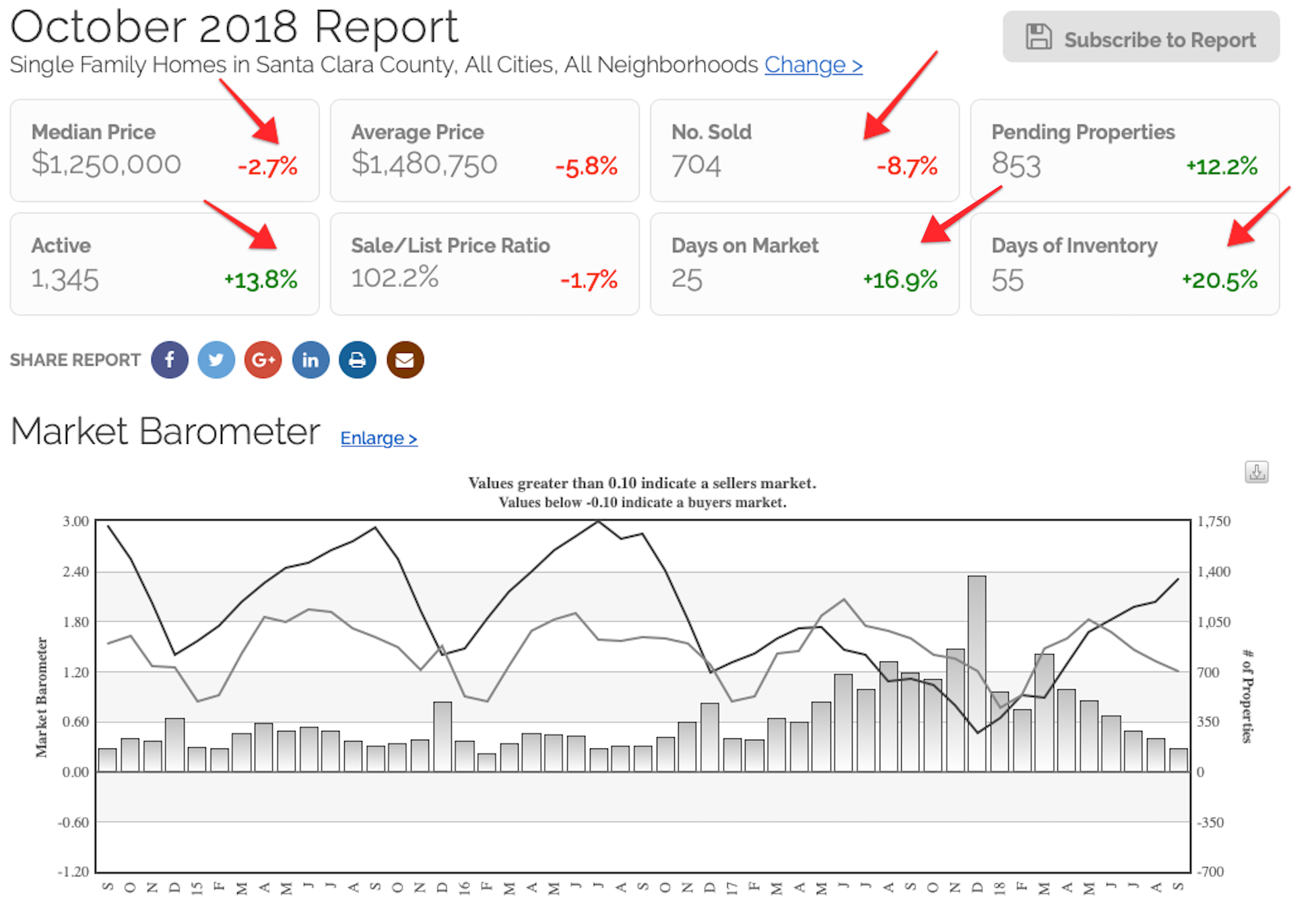 Santa Clara County Condo/Townhomes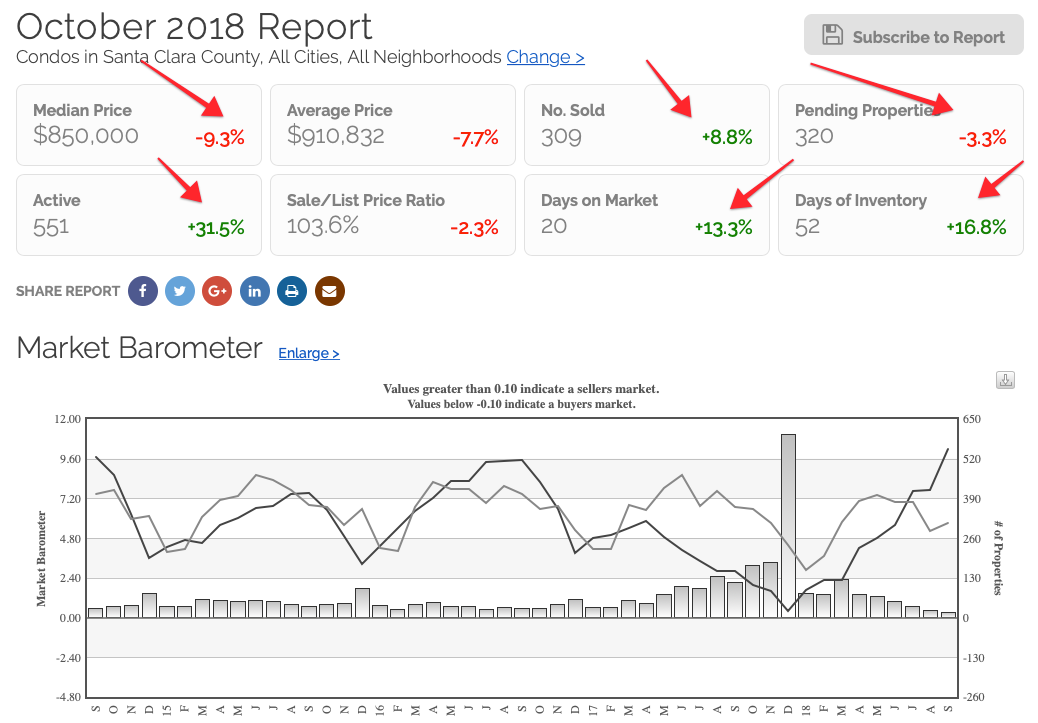 Sept. 31- Oct. 6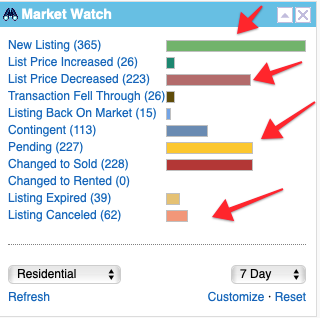 The trend continues.
Prices are dropping and inventory increasing. Just look at the percentage of inventory that has increased from the last month.
To me the, most important thing to look at is the price reductions. Look at the past week for the entire county. 61% price reductions compared to what came on market. That's huge.
This isn't all doom and gloom. Because if you look at the pending ratios, they are at similar percentages as the price reductions. So properties are still moving, but what is happening is that the market is heading to normalization.
Simply throwing anything on the market and expecting mulitple offers is no longer viable. Sellers who are disconnected from the realities of the marketplace and demanding top prices when their properties are not in top conditions are facing a hard reality: buyers have choices now and are excercising them. Unless you bring something special to the marketplace, expect them to take much longer to sell.
It is now unmistakably clear that the primary job of the real estate professional is to help bring a client's listing to stand out from the rest of the crowd and raise buyer interests. Because it is unquestionably clear that just throwing something out there and hoping for offers does not work any longer as a marketing strategy. Now they must bring their skills of the trade to the table. Real estate professionals must now earn their fees more than ever before.
#siliconvalleynews #realestatenews #siliconvalleyrealestatemarket #siliconvalleymarkettrend #santaclaracountymarkettrend #siliconvalleymarketreport #santaclaracountymarketconditions #kwsv #kellerwilliams #stevemungroup #whoyouhireabsolutelymatters #work #realtor #realestate #siliconvalleyrealestate