Santa Clara County Single Family Homes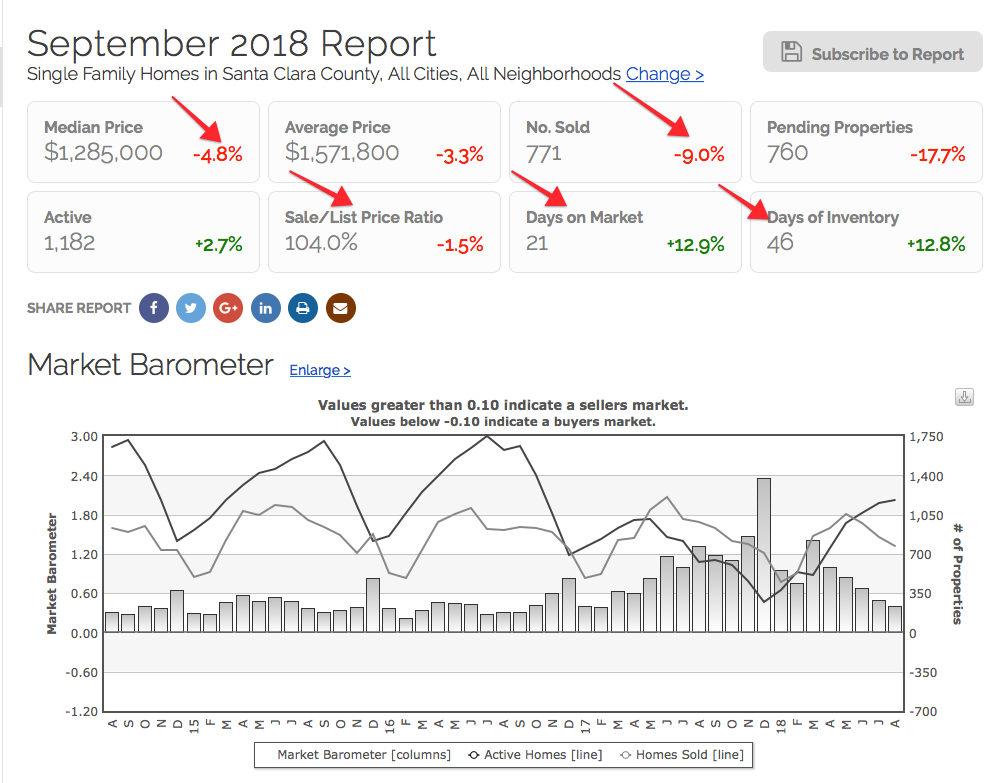 Santa Clara County Condos/Townhomes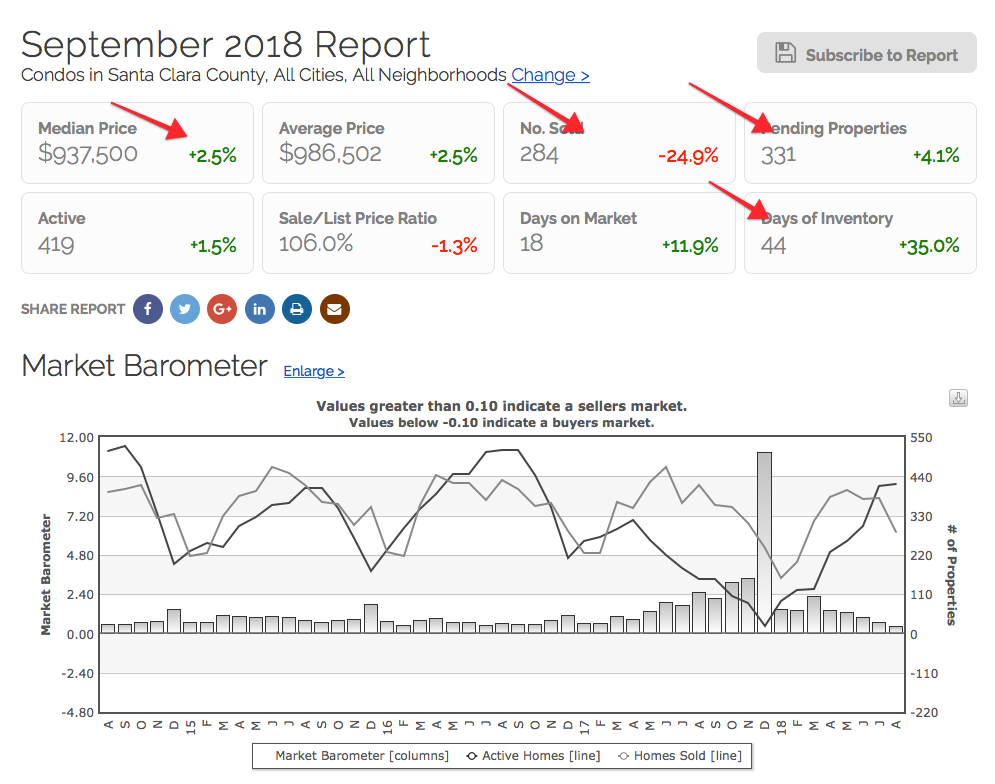 9/2 - 9/8/18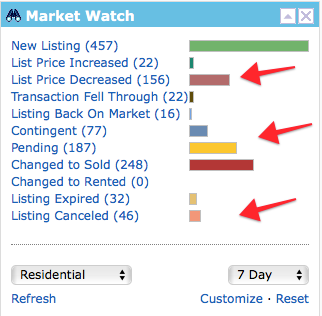 Generally, the trend continues to have more listings coming on than the market's ability to absorb them.
In the spring months, the pendings and solds outpaced actives by significant percentages. The market was absorbing more units than those coming on market. However, for the first time this year, as we entered the summer months (starting with the July Report), the actives started to outpace the pendings or solds and we began seeing all other associated indicators revealing the market slowing down and properties taking longer to sell, prices dipping and lots of price reductions appearing. We had not seen these trends before and the trend continued for three months.
Some argue that this is the shifting of the market, while others argue that this is an anomoly - that the talk of trade wars and other politically driven activities are causing home buyers to be nervous and acting differently than they had before. We will know when the market shifts only after the fact. We will know soon enough. But one thing is certain: there is nervousness in the marketplace.
Kids are now back in school and the traditional selling season is slowing down as we approach the slower part of the season in the real estate space. How will the next couple of months look?
#siliconvalleynews #realestatenews #siliconvalleyrealestatemarket #siliconvalleymarkettrend #santaclaracountymarkettrend #siliconvalleymarketreport #santaclaracountymarketconditions #kwsv #kellerwilliams #stevemungroup #whoyouhireabsolutelymatters #work #realtor #realestate #siliconvalleyrealestate