Santa Clara County Single Family Homes July 2018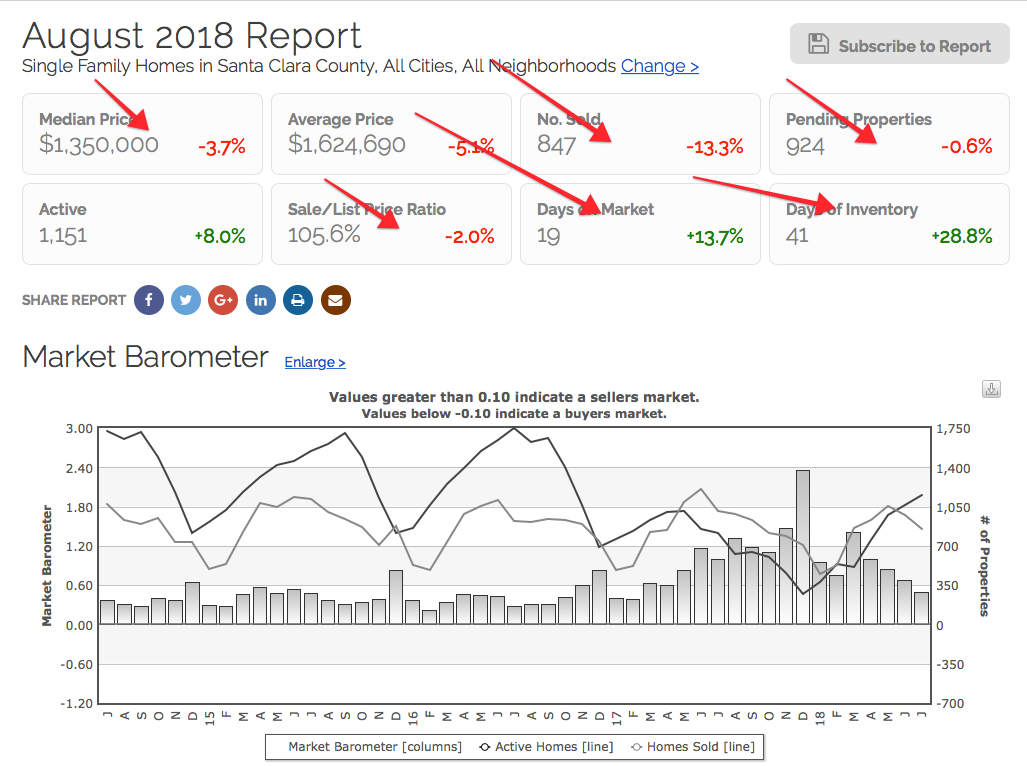 Santa Clara County Condo/Townhomes July 2018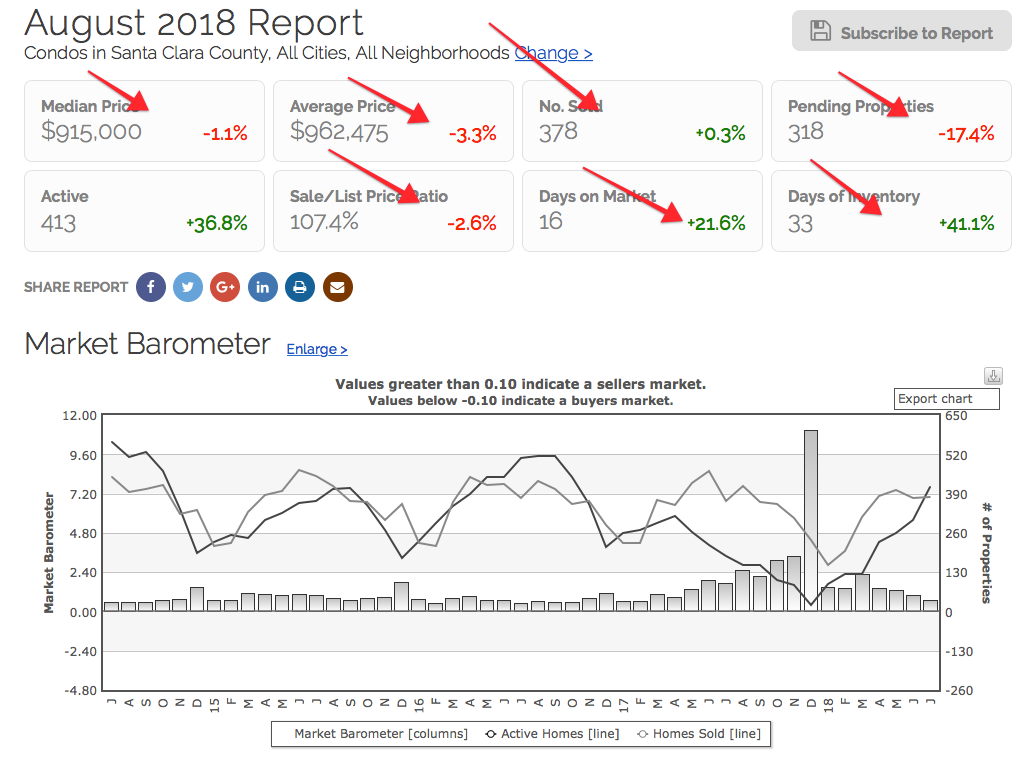 8/2 - 8/8/18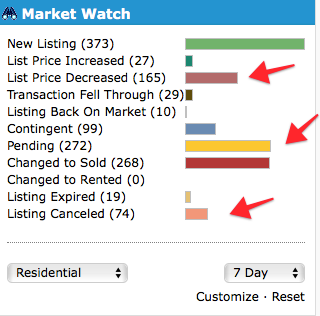 Price Reductions and taking properties off market are happening at an increased rate.
The continuing converastion in Silicon Valley Real Estate space is whether we are in a shift in the market place.
My personal take is that we are in a shift and turning towards a more balanced market, aways from a lop-sided, Sellers Market.
As I mentioned in previous posts, indicators like the steadily increasing inventory and a dramatic rise in price reductions, in addition to bewildered communications with fellow agents in the field, lead me to my conclusion. Many agents agree with me that there is a shift happening; while there are others who are not so sure and say there is insufficient data to reach that conclusion; that we could be experiencing an unusally severe summer slump. They say at least wait until the end of the summer selling season, collect more data, then reach a final conclusion. That would be more data based and less dependant on how agents "feel" is happening in the marketplace.
Ok, more data is always good, but one thing is clear: there is confusion in the marketplace - especially if you have a house on the market for sale. Almost everyone with listings currently on market, agree there are less multiple offers and are taking longer to get into contract.
So without emphatically declaring a shift, the previous month's data (when seen with June's data) show that generally, price is continuing to trend downwards as inventory is trending upwards.
We continue to collect and analyze data.