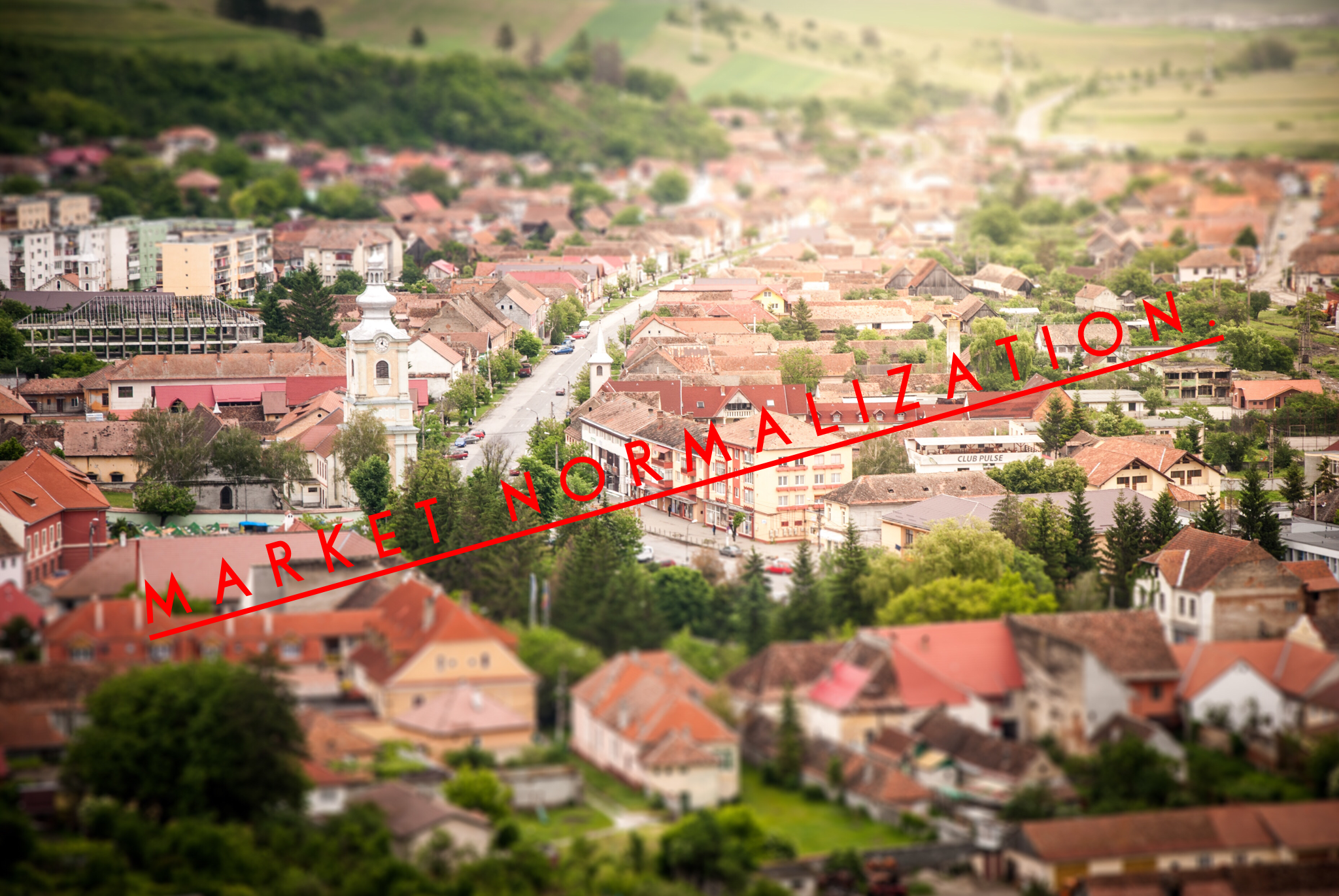 We knew this wild ride had to end and were wondering when it would come: this year, next year, the following year? Didn't know exactly when, but it has been too hot for too long and not sustainable for too much longer.
The news media still writes about the white hot market, but they are relying on data that is often a couple of months old, so do not have the benefit of real time feedback. We always say in this business, we know when the markets shifts after it has started shifting.
Well, it seems the return to market normalization in Silicon Valley Real Estate has started. These shifts tend to be extremely fast; it was like this in 2006 when the market shifted last and it feels exactly like that now.

This is not to say that the market is in a free-fall; no, just back to a more "normal" market where there is a more fair balance between supply and demand. Buyers have more selections from which to choose. So unless a property is flawless, they will not move with multiple offers as we have seen in the past.
However, for properties in the best locations and in top conditions, mutiple offers are still happening. What is no longer happeing is just throwing anything out there and expecting multiple offers. Those days are over.
The data certainly points to dramatic changes in key indicators. Especially the dramatic increase in the rate of price reductions and canceled listings, which we have not seen at this rate in a very long time.

Looking over data is one thing, but the more important indicator is what is being said on the street from listing agents - myself included - who are seeing the dramatic change in market behaviors. We constantly talk about this issue of a shifting market in our office sales meetings, private discussions among agents and to just about anyone who has interest in the topic. We all are feeling a dramatic change, not an irratic hiccup. But again, we were all waiting for this.

Now we are seeing return to fundamentals. Buyers are looking at things like locations, school districts, layouts, age and other things which may be important to them that were not readily available for them as choices before. Generally speaking, the break neck pace is slowing down.
For sellers, if you have to sell, make sure your properties are in the best condition possible to stand out above all the other competitors. And prepare yourself for the fact that it may take a bit of time to sell.
For buyers, you now have choices which you have not had in years. Inventory and therefore, choice, is now available to you, so you can take time to look for things that are important to you. However, this is Silicon Valley, where for many buyers, money is not an issue. So the top condition properties will still move very quickly with stiff competition. You can slow down to look things over, but don't take too long on the premier properties as those are still moving quickly. Also keep in mind that historically low interest rates are starting to rise as well, so don't think you have all the time in the world. If you find something that you really like, move on them while others are trying to feel things out. Don't regret later.
#marketshift #siliconvalleyshift #rateincrease #mortgagerate #siliconvalleyrealestate #realestatenews #bayareanews #siliconvalleynews #realestatenews #siliconvalleyrealestatemarket #siliconvalleymarkettrend #santaclaracountymarkettrend #siliconvalleymarketreport #santaclaracountymarketconditions #stevemungroup #whoyouhireabsolutelymatters #work #realtor #realestate