Santa Clara County Single Family Homes for June 2018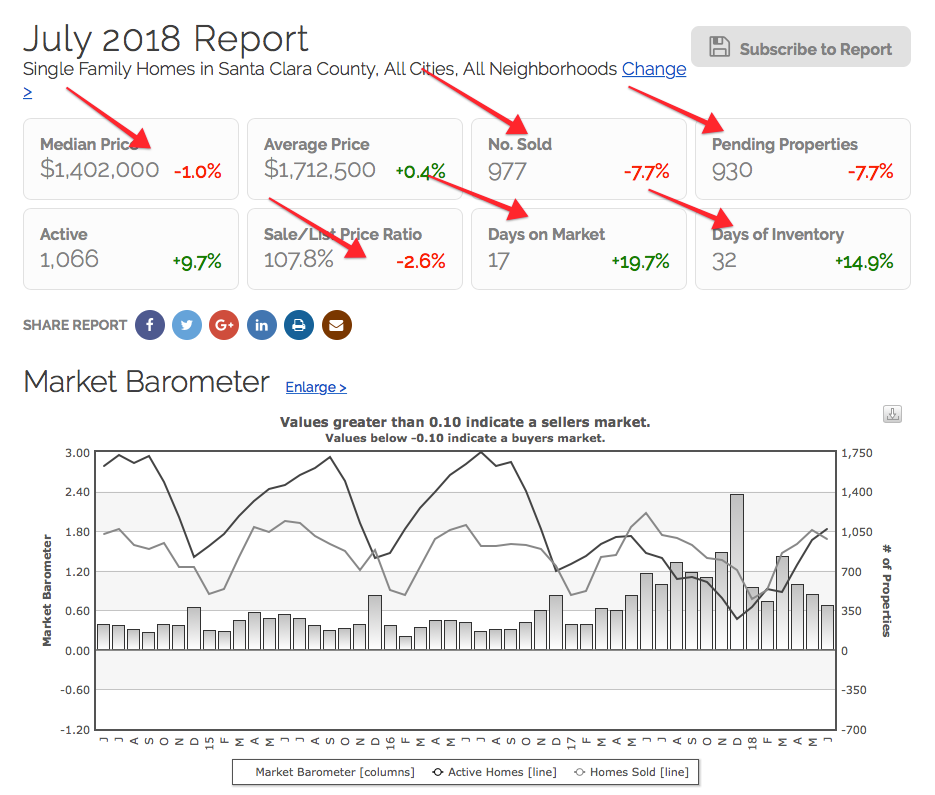 Santa Clara County Conod/Townhomes for June 2018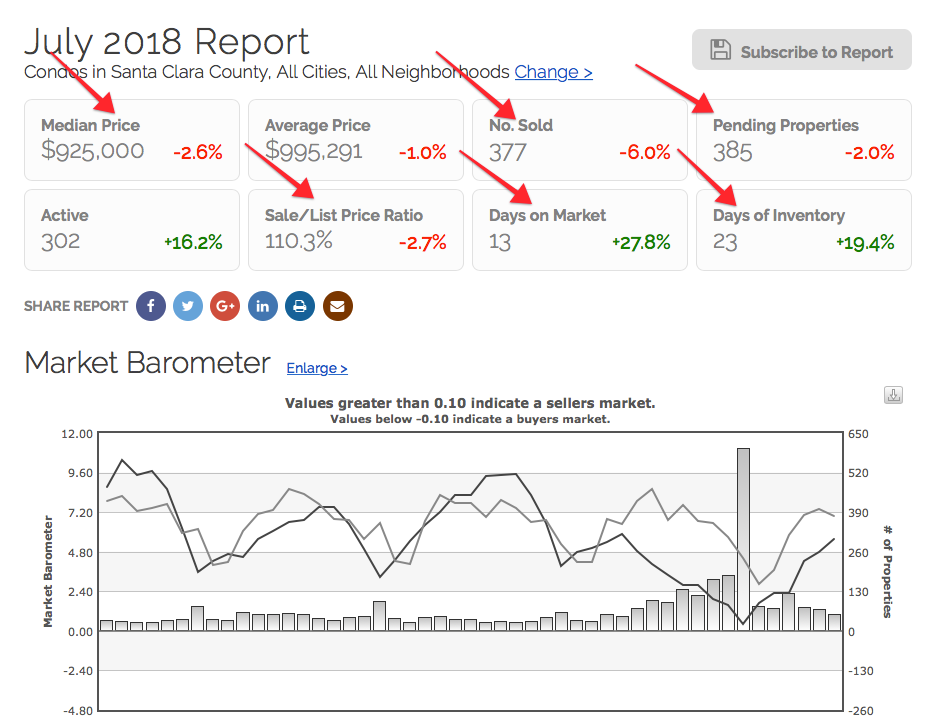 Is Silicon Valley's Real Estate Market shifting?
Something unusual is happening. The stats for last month (June 2018) indicates three important things I have pointed out from previous month.
1. Price related factors are lower than previous month
2. Number of units sold or going into contract are lower (while inventory is rising)
3. Numer of days on market and days of inventory are rising
All these are indicators of a cooling market. But we may have seen these items, in various combinations show up before.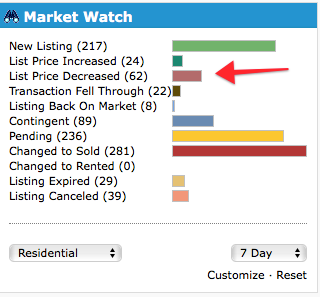 What we have not seen before, however, are Price Reductions and Listing Cancellations. And not at these rates. The graph above is for the past week (6/30 - 7/6) for Santa Clara County. 217 New Listings hit the market while at the same time 62 listings reduced their prices. 29%! Price reductions were rare, but nearly 30%? Additionally 22 listings have fallen out of contract and 8 have returned to market. I can't remember the last time I have seen numbers like these.

I can tell you from direct experience that our own listings are not getting into contract as quickly as we have been accustomed to for many years. We are entering an uncomfortable and unfamiliar period and experience for sellers.

And this experience is being echoed by other agents in the office experiencing reductions in multiple offers. Obviously this data is revealing what we have been feeling on a micro basis is being experienced on a macro basis throughout the County.

This may not be definitive, but is certainly worthy of being seriously monitored to see if the trend continues. There is enough buzz in the industry by agents that there is concern. The constant buzz about Trade Wars on top of rising fed rates is making buyers who rely on stocks sales for downpayments and the market very nervous, contributing further to fears and concerns.

Stay tuned.......
UPDATE 7/13/18 (7/7 - 7/13)
Not only are the price reductions continuing to come at an unprecedented rate, but the ratio of new listings vs. pending is also dropping. It was quite normal to see the ratio of almost all the new listings be absorbed as they hit the market. Now, however, new listings are outpacing pendings (go into escrow) almost at a 2:1 ratio. More inventory which will mean they will stay on market longer.
UPDATE: 7/20/18 (7/14 - 7/20)
The rate of price reductions is continuing on at the 1/3 rate.
The pendings and sold are not keeping up or surpassing the new listings, which means inventory is continuing to build up.
Update 7/27/18 (7/21/ - 7/27)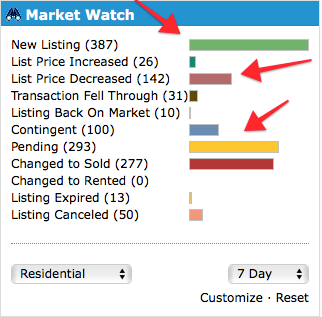 The trend continues.

Although this week, the contingencies and pendings combined equaled more than the new listings.
If you would like more information about these changes, please contact us.
#siliconvalleyrealestate #realestatenews #realestatesales #siliconvalleyrealestatemarket #siliconvalleymarkettrend #santaclaracountymarkettrend #siliconvalleymarketreport #santaclaracountymarketconditions #marketshift #kwsv #kellerwilliams #stevemungroup #whoyouhireabsolutelymatters #work #realtor #realestate