Receiving the National Assocation of Home Builder's Community of the Year is a great honor, having a local Silicon Valley Community receiving it is even a sweeter honor. Such was the case of Centered on Capitol for 2014. Best in the Nation.
http://trumarkhomes.com/2014/12/trumark-homes-centered-capitol-community-san-jose-california-sold/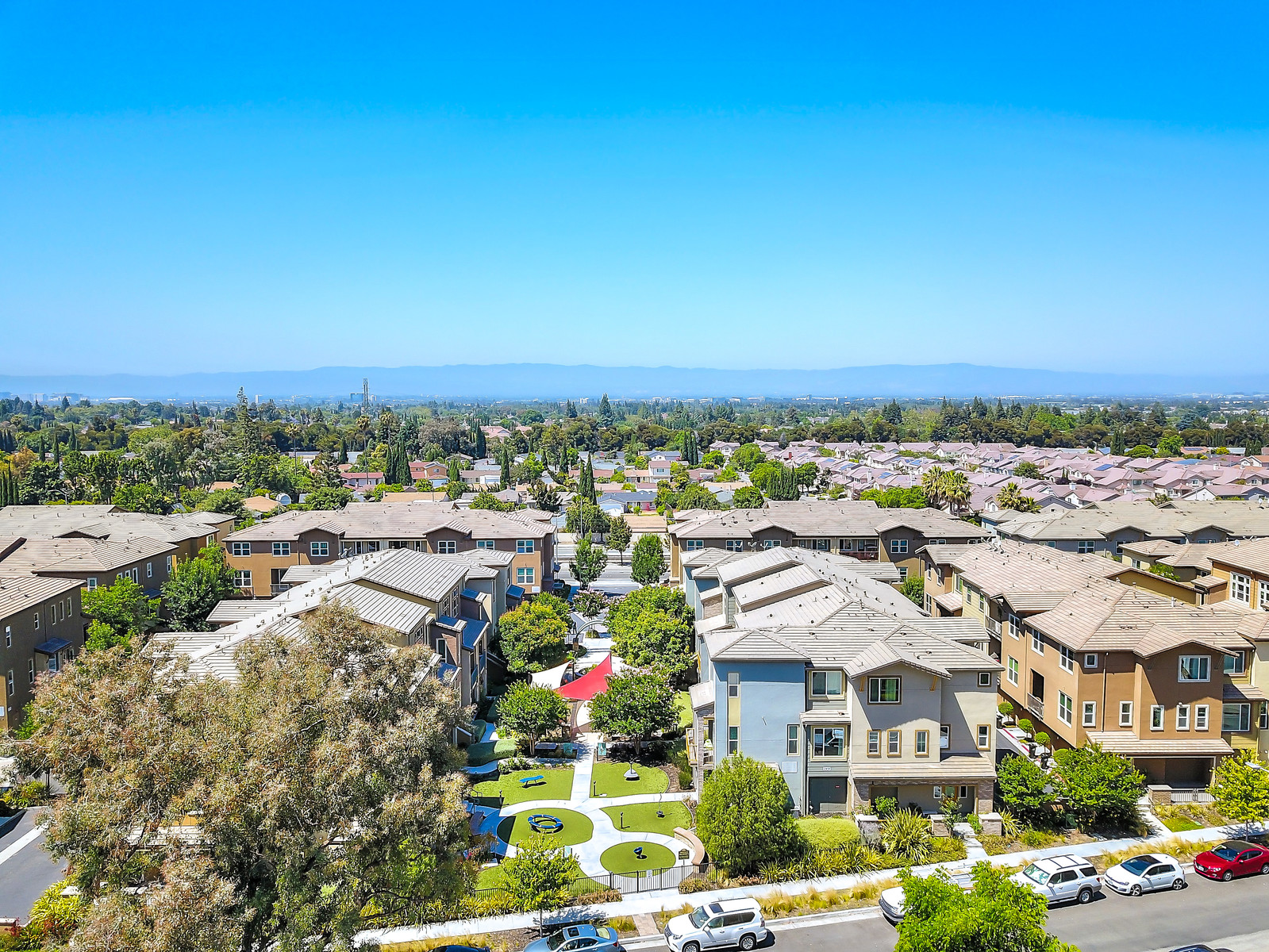 This unit was built in 2013 with all the modern amenities that a young family seeks in their starter home. Nestled in the booming area of Berryessa near the soon to open Milpitas BART station (2 miles), only minutes away from super convenient locations like the Great Mall, Great America Amusement Park, Levi's Stadium, the Related Santa Clara's City Place Super Project (current Santa Clara Muni GC), San Jose Airport, San Jose GC, SAP Center, Avaya Stadium, etc.... Shopping and dining is also minutes away at the booming Brokaw Commons and North Park Plaza where you can find HMart, Costco, Sprouts Market, Gen BBQ, Panera Bread, Koja Kitchen, Habit Burger, Five Guys, MOD Pizza, Vn Grill, Tung Kee Noodle, Slice Poke Bar and so much more.
The spacious home with 10 ft ceiling, 2 full bedrooms on the second level and a den and full bath on the ground floor which can easily be used as a guest bedroom. The unique design incorporates a beautiful bi-fold opening window that opens up the entire wall of the living room to the outer balcony, bringing the outdoors into the living space when the need arises. The sun rises through the kitchen balcony and end the day with a beautiful sunset through the bi-fold windows in the living room. The unit also features the convenience of a garage with side by side parking, as well as access to numerous visitor parking and a wonderful BBQ area with a cozy fire pit and play ground for the kiddies. A wonderful community worthy of being a Community of the Year Winner.
Centrally located to 680, 880 and 101 for those who drive, or the convenience of nearby VTA, CalTrain and other public transit. The ideal urban living for the modern family. Come see for yourself.
#justlisted #95132 #centeredoncapitol #berryessa #northvalley #luxurytownhome #awardwinningcommunity #newlistings #homeforsale #kwsv #kellerwilliams #stevemungroup #realestatesales #whoyouhireabsolutelymatters #work #realtor #realestate