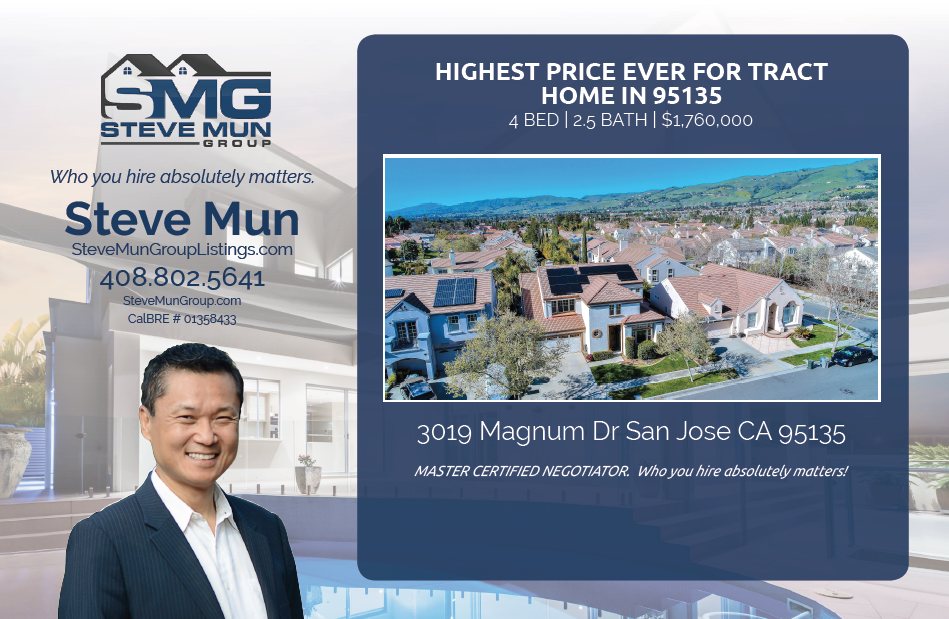 Just Sold for $1.76M - Setting a new Record Price for a Tract Home in 95135!!!
Blessed for the opportunity to help set a new record price for a tract home in 95135. Hopefully other homeowners in the area can use our sale as the new benchmark and derive benefit as well.
If you are in the market to sell or buy a home and need assistance, please contact us to see how we can help. Don't just sell a home, get the most value possible out of your home.
Who you hire absolutely matters!
https://www.stevemungrouplistings.com/sold---3019-magnum-dr-san-jose.html
#justsold #recentlysold #kwsv #kellerwilliams #stevemungroup #whoyouhireabsolutelymatters #work #realtor #realestate #stevediditagain