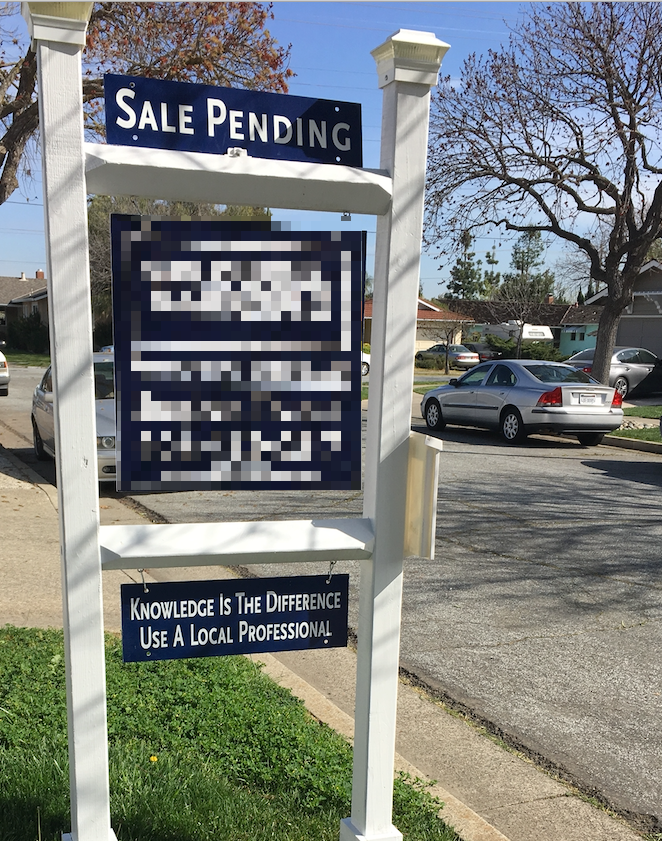 We are in the business of marketing not only our listings, but our services as real estate professionals. We are essentially marketers. And as marketers, there is a bit of hyperbole which is permitted in our advertising efforts. But at what point does it cross the bounds of hyperbole and into dishonesty for the purposes of generating business under false pretenses? After all, the public generally accept your claim without much questioning. There is an ethical requirement not to deceive the public and there are guidelines about proper advertising.
Words matter.
Knowledge is the Difference
Use a Local Professional
If this is your first and only transaction in this neighborhood or zip code, and your office is located an hour drive away, is it false advertising to insinuate that you are a local expert with exceptional knowledge about the neighborhood? It is quite self-evident that is what this agent is trying to get across to the people driving by after all.
Words matter.
By making patently false claims like this, this agent hurts the entire industry by putting all of our collective credibility at risk. We not only do a dis-service to our potential clients, (when there is no special local knowledge) but we give ourselves a black eye in the process of generating leads under false pretenses. There was no need to claim local expertise, having successfully sold the property was sufficient advertisement.
We need to be better than this. Getting clients under false pretenses is a form of fraud.
Word matter.
#siliconvalleyrealestate #realestatenews #siliconvalleyrealestatemarket #wordsmatter #localexpert # localknowledge #falseadvertisement #siliconvalleymarkettrend #realestatesales #kwsv #kellerwilliams #stevemungroup #whoyouhireabsolutelymatters #work #realtor #realestate