The Holiday Season is typically the slowest time of the year in the Real Estate Industry. People are immersed in the busy year-end activities and the thoughts of putting their homes on the market are set aside until the spring time. However, we have been hearing about the low inventory and high demand for homes, especially here in Silicon Valley. Are things any different this time of the year compared to other times?
Today I ran the inventory for the County of Santa Clara. There are a total of 293 units for sale, (both Single Family and Condo/Townhomes) which is an in incredibly low number for the largest County in the Bay Area. Just how low is that number compared to other times?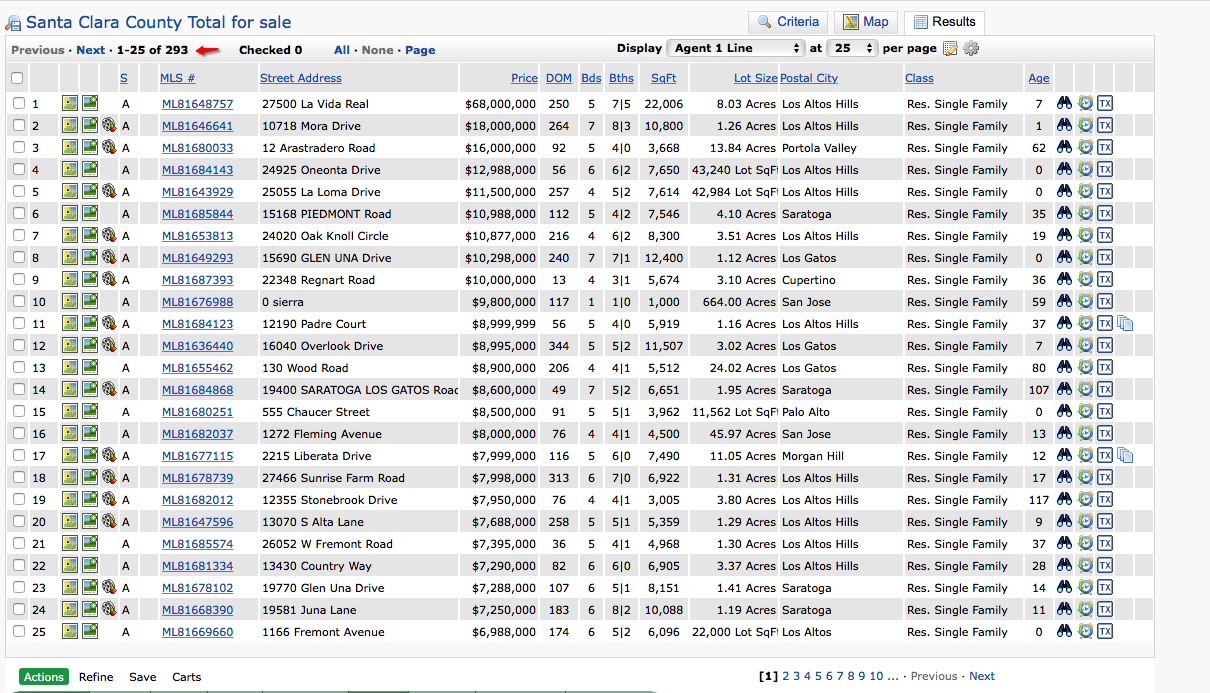 The numbers for the month ending December 2017 are still being complied, so they will not be available for another week or so. However, to get perspective, I pulled the numbers for the month of December 2016 to give us an idea.

There were 694 units of Single Family Homes available for sale by the end of December 2016.

And 212 units of Condos/Townhomes for a combined total of 906 total units available for buyers to purchase roughly the same time last year.
Today, on January 2, 2018, by comparison, only 293 total units are available, or roughly 67% less than what was available for buyers to purchase only a year ago. Yes, only a year ago, there were nearly three times more inventory than now available for sale.
Economics 101 tells us when supply is low, demand and prices rise.
293 vs. 906

If you were contemplating selling this year, does this scenario look like a good opportunity? Do you take action now to maximize your options, or wait and see if the conditions may change? I supposed that depends on what you are seeking to accomplish. What do you think, now or later?