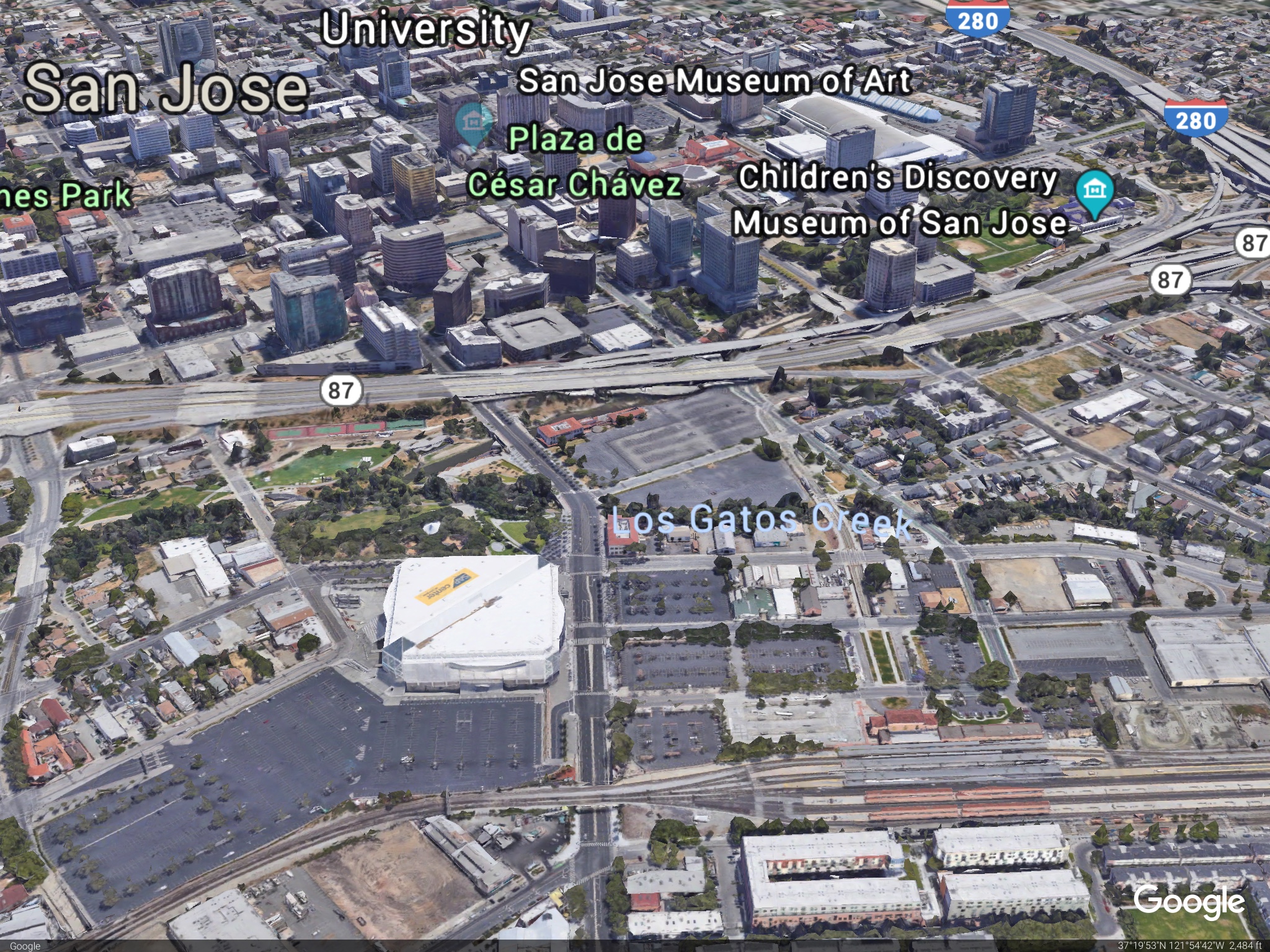 The tech economy in Silicon Valley continues to do well and companies are constantly hiring more employees. And some of the largest of the companies have expansion plans which are creating booms in differing neighborhoods.
The real estate market as a whole is doing well, but we are seeing even greater micro-booms happening in different areas.
The biggest of these micro-booms is happening around the proposed Google Transit Village or Downtown Campus. Enough space for up to 20,000 employees near public transportation (Diridon Station & coming BART downtown), which represents 200 acres of land needed to produce some 6-8 million square feet of office and other space needed for the giant company.
How big is this particular boom?
Just in the past week the announcments below represent nearly a 1,000 units of new housing being built to accomodate the demand in and around the proposed project. They need space for employees to live.
But that doesn't even take into account other companies like Adobe's proposal to add another 3,000 employees also in the downtown area.
The land grab in downtown is happening right now.


Tallest San Jose Development - 600 apartment units
#siliconvalleyrealestate #realestatenews #siliconvalleyrealestatemarket #siliconvalleymarkettrend #realestatesales #diridon #googlevillage #downtownsanjose #googledowntown #googletransitvillage #kwsv #kellerwilliams #stevemungroup #whoyouhireabsolutelymatters #work #realtor #realestate
Save
Save
Save