November 2017 Santa Clara County Market Conditions - Single Family Homes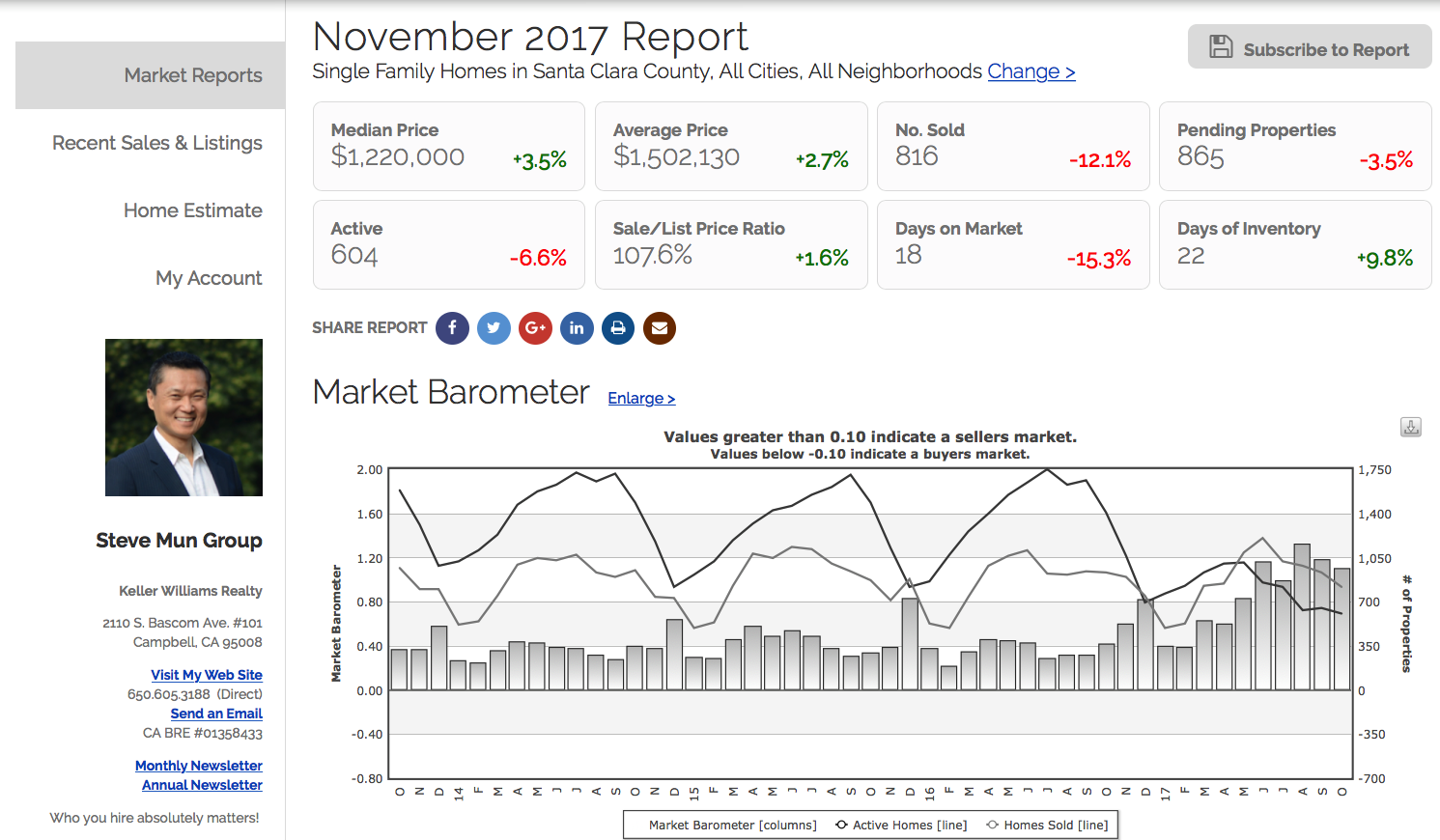 The trend in rising prices due to historically low inventory levels continues as both Single Family Homes and Condo/Townhomes markets set new records. The number of units going pending far exceed the number of units coming onto the market and we don't seem to see any relief in sight.
Multiple offers are the norm and don't see any changes as the tech economy continues to do well and employment is more stable than has been in many years. We are in an extreme seller's market.
Oct. Sep.
Active listings 604 647
Pending 865 896
Days of Inventory 22 20
Median price $1,220,000 $1,179,000
November 2017 Santa Clara Market Conditions - Condos/Townhomes
The condo market is seeing the same trend as the Single Family Homes market.
Oct. Sep.
Active listings 105 152
Pending 309 360
Days of Inventory 9 12
Median price $761,000 $712,500
This is the overview of Santa Clara County as a whole. If you are interested in getting information about your particular city, please contact us.

if you would like monthly copies of these report delivered by email, please go to stevemun.rereport.com

Registration to receive these reports is on the top right side.
#siliconvalleyrealestate #realestatenews #realestatesales #siliconvalleyrealestatemarket #siliconvalleymarkettrend #santaclaracountymarkettrend #siliconvalleymarketreport #santaclaracountymarketconditions #kwsv #kellerwilliams #stevemungroup #whoyouhireabsolutelymatters #work #realtor #realestate