View from the Balcony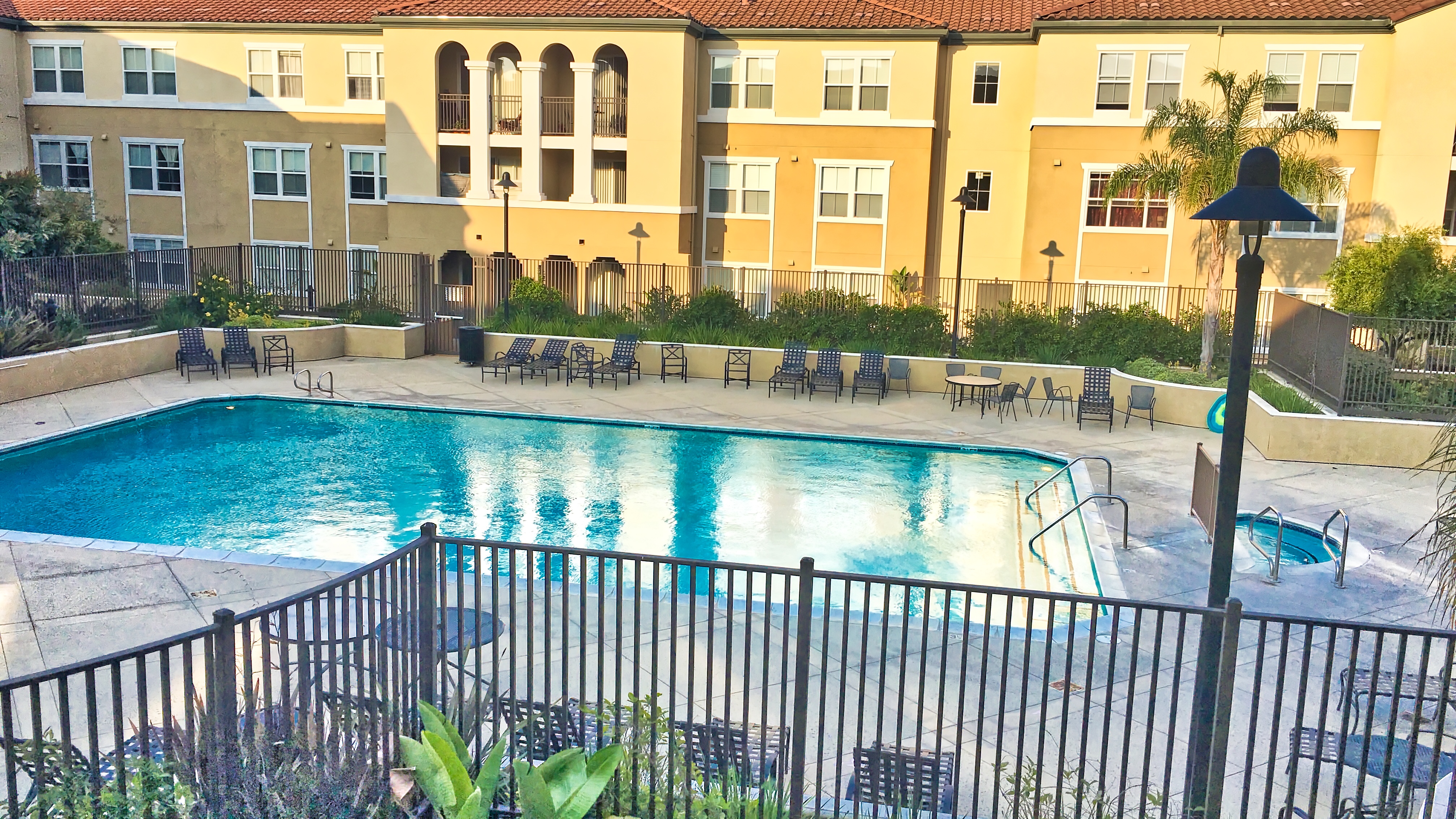 This unit with the incredible view is original owner occupied and available for the first time for purchase since it was built in 2006. Due to the width of the pool, this unit is one of the few with a remarkable amount of privacy; no neighbor looking into your unit here. As it is located in the interior, the unit is also insulated from any street noise; all you hear is the gentle lapping of water from the pool.

All the windows face the East and bathes the interior with warm natural light throughout the day. This is also the larger of the 2 bedroom models boasting 1152 sf of wide open space and bedrooms located on the opposite sides for additional privacy.

The two parking spaces are also side by side, rather than tandem like many units here. Besides the pool, there is a large Yoga Room, a full gym and play ground and feeds into the excellent Don Callejon school for the kiddies. Every modern amenity that a young family desires is provided inside.

Don't miss out and wait another decade or more for your opportunity to own this highly desired unit.

For more details, please visit
or call
650-605-3188
#rivermark #rivermarkarea #rivermarkhomes #rivermarkcondos #95054 #realestatesales #luxurycondos #rivermarktownhomes #justlisted #newlistings #justsold #homeforsale #kwsv #kellerwilliams #stevemungroup #whoyouhireabsolutelymatters #work #realtor #realestate