Everyone knows of the nearly completed Apple Campus II (aka Space Ship) and the impact that building has had on the home prices in and around the surrounding neighborhoods. Any time a new major project goes up (especially where jobs may be created), home prices in and around the projects tend to go up.

Apple has purchased and has plans for another campus in North San Jose to house another 15,000 employees.


Google announced not too long ago of its plans to build a campus in Downtown San Jose.


Now comes news that Google has grabbed more land in Sunnyvale's Moffett Park area for a possible expansion plan.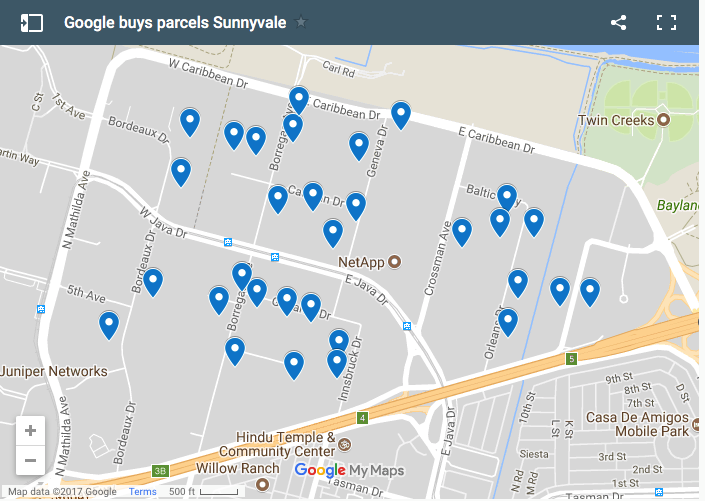 So are the two tech giants in a new arms race for talent here in Silicon Valley? Well one thing is certain, prices in and around these areas will rise.
#apple #newapplecampus #northSJcampus #applecampus2 #applespaceship #google #newgooglecampus #downtownSJ #googlesunnyvale #siliconvalleyrealestate #siliconvalleyjobgrowth #siliconvalleyemployers #santaclaracountyrealestate #realestatenews #kwsv #kellerwilliams #stevemungroup #whoyouhireabsolutelymatters
#realestatesales #work #realtor #realestate