The format has changed a bit on the Monthly reports to make them easier to read and digest. One item that was added is called Days of Inventory which reveals how quickly the current inventory can be absorbed at the current rate down to 0.
Single Family Homes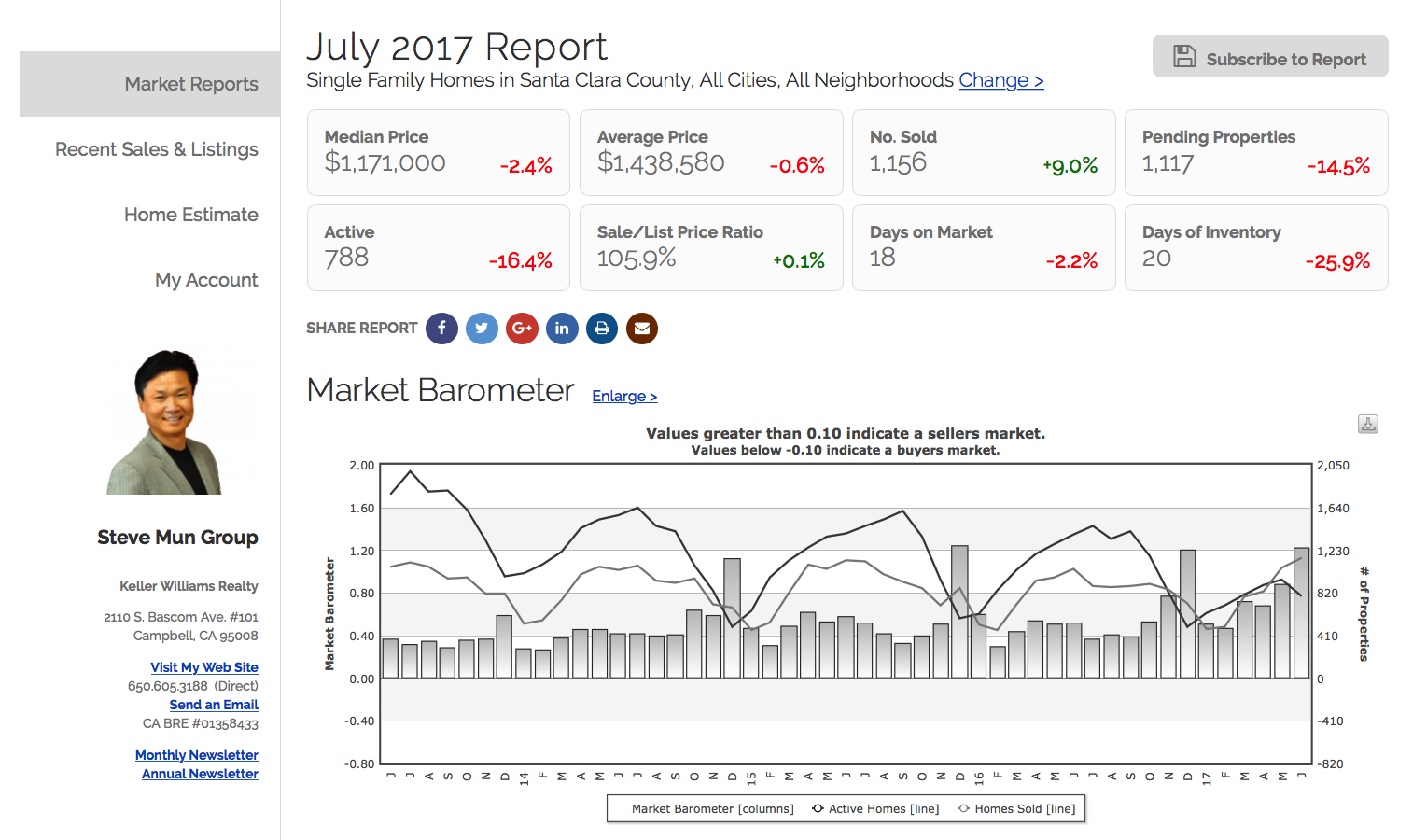 The Median Single Family Home Price dipped 2.4% to $1,171,000 in June 2017 with the total units sold increasing 9.0% to 1156 units. This also shows a drop in the number of active homes for sale to an incredibly low, 788 unit (decrease of 16.4%) in the entire County. It would only take 20 days to absorb all the units that were available for sale last month.
Condo/Townhouses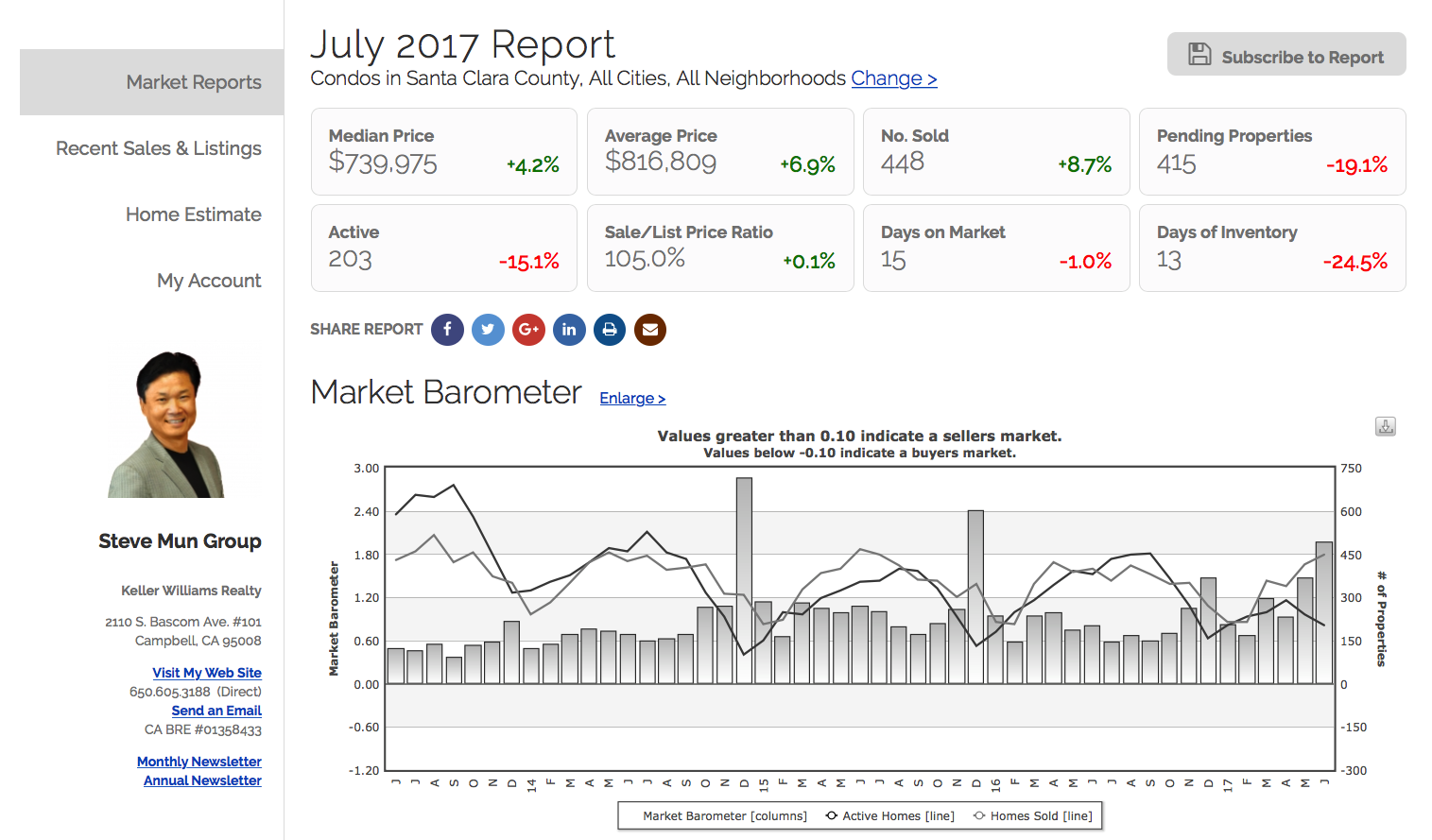 Contrast to Single Family Homes, the Condo/Townhouse market saw the Median Price increase 4.2% to $739,975 in June while total units sold increased 8.7% to 448. The number of total homes available for sale dropped by 15.1% to 203 units. Those 203 units would take 13 days to deplete.


This is the overview of Santa Clara County as a whole. If you are interested in getting information about your particular city, please contact us.

if you would like monthly copies of these report delivered by email, please go to stevemun.rereport.com

Registration to receive these reports is on the top right side.
#siliconvalleyrealestate #realestatenews #siliconvalleyrealestatemarket #siliconvalleymarkettrend #santaclaracountymarkettrend #siliconvalleymarketreport #santaclaracountymarketconditions #kwsv #kellerwilliams #stevemungroup #whoyouhireabsolutelymatters #realestatesales #work #realtor #realestate