Single Family Homes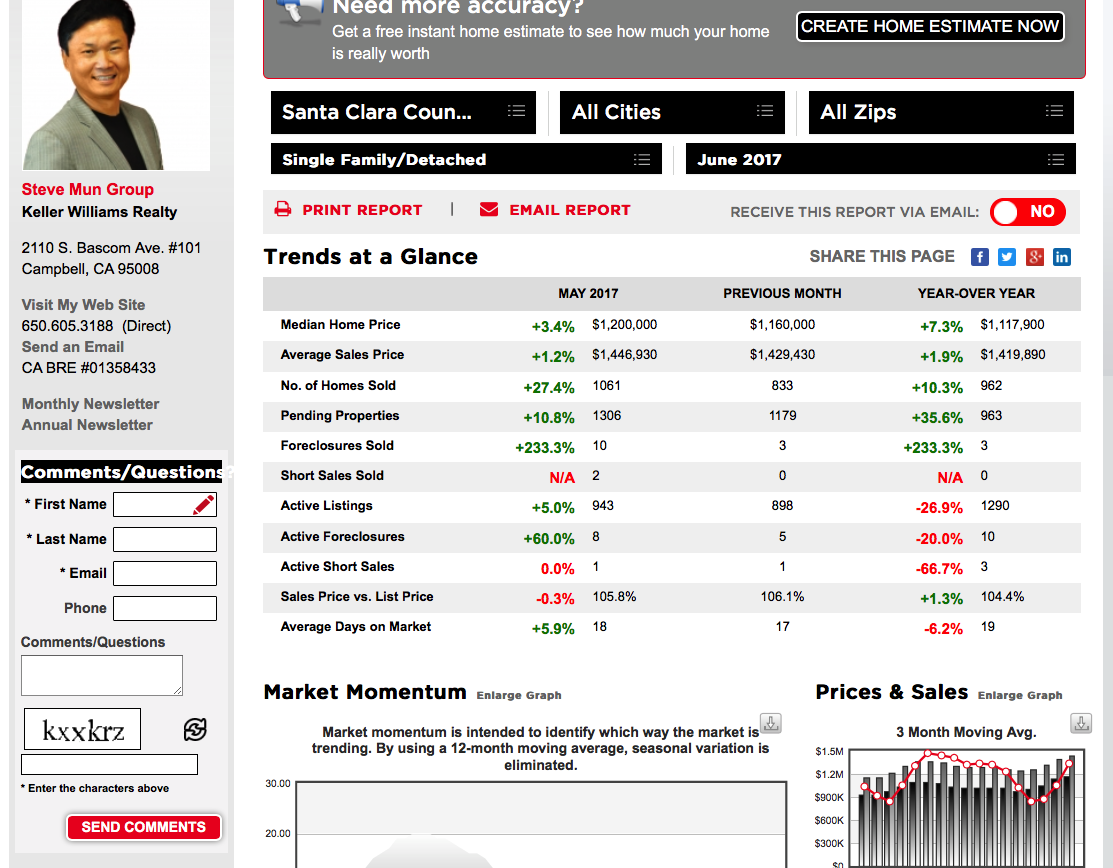 The Median Single Family Home Price was up 3.4% to $1,200,000 in May 2016 in Santa Clara County. Compared to last year, it was up 7.3% . The number of total homes sold compared to April was up a whopping 27.4%, indicating we are now fully in the the selling season.
Townhomes/Condos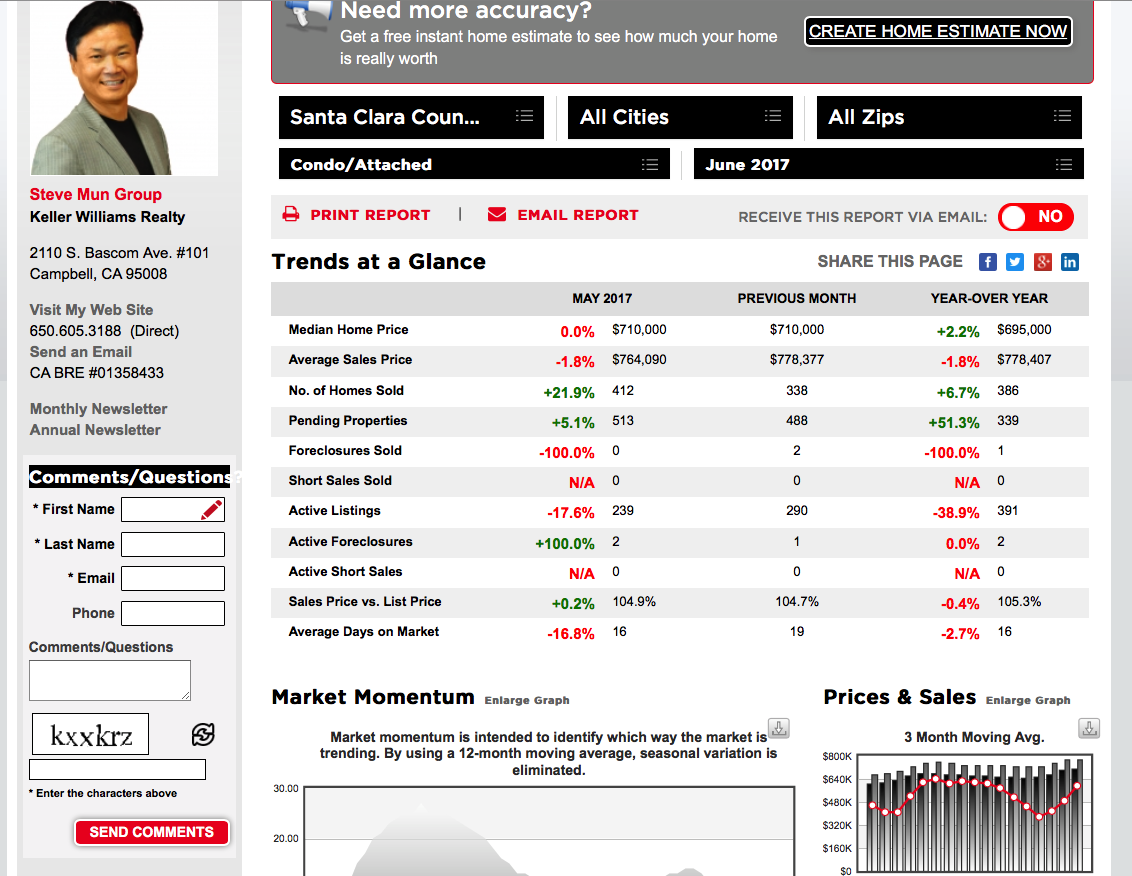 The Median Townhome/Condo Home Price remained consistent at $710,000, but was up 2.2% from $695,000 from the previous year.
Again here, the total number of units sold was up 21.9% from April, indicating that more buyers are out there looking for homes to purchase.
We are now fully in the selling season here in Silicon Valley.

If you wanted to sell, this certainly would be an ideal time to get your house out there while buyers are now coming onto the market place.
This is the overview of Santa Clara County as a whole. If you are interested in getting information about your particular city, please contact us.


if you would like monthly copies of these report delivered by email, please go to stevemun.rereport.com

Registration to receive these reports is on the top right side.