Single Family Homes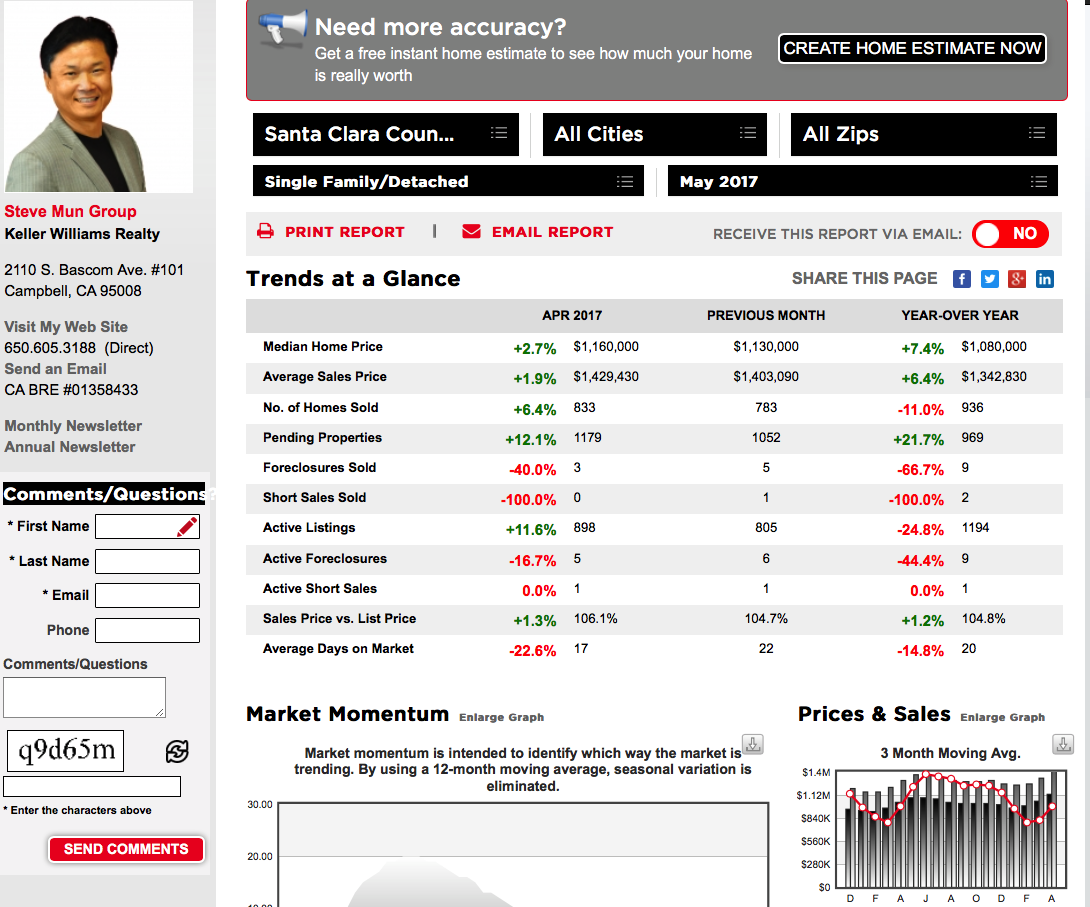 The Median Single Family Home Price was up slightly at 2.7% to $1,160,000 in April in Santa Clara County. Compared to last year, it is up 7.4%. However, the number of total homes sold and pending properties were up 6.4% and 12.1% respectively.
Condo/Townhomes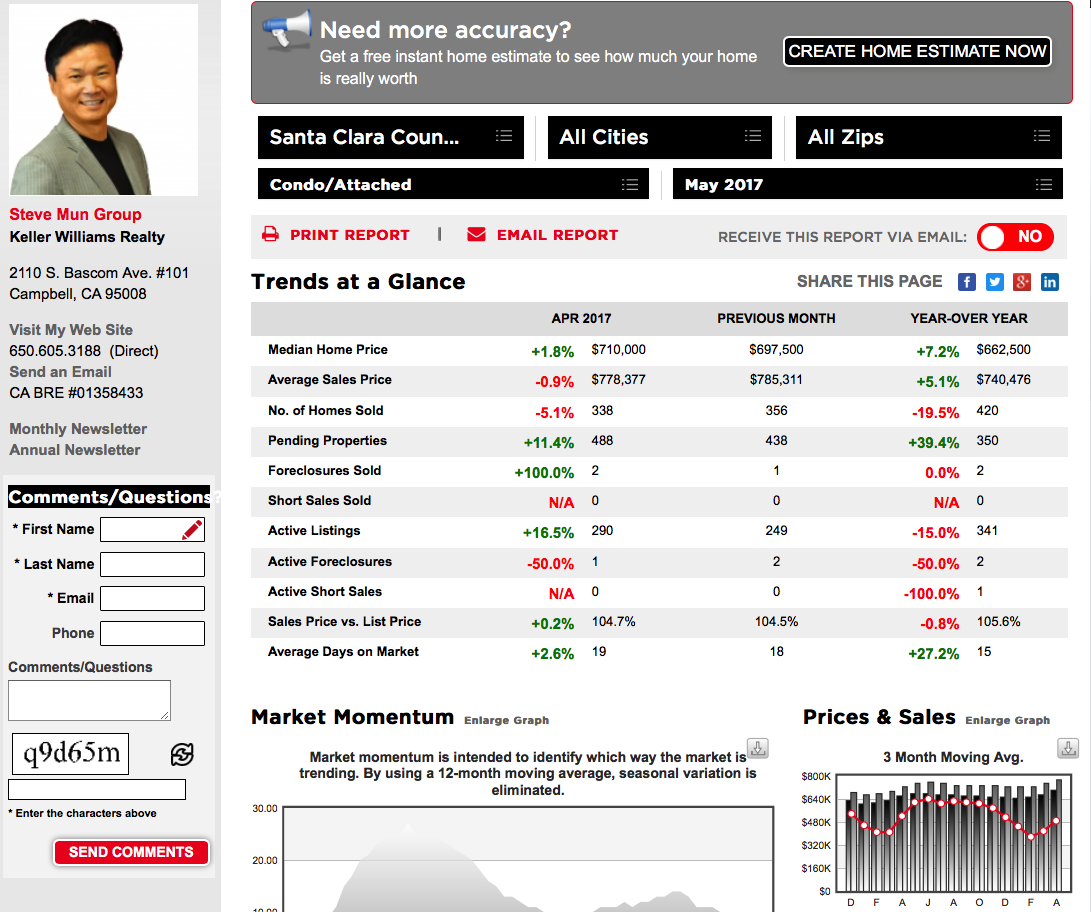 The Median Condo/Townhome Price was up slightly at 1.8% to $710,000 and up 7.2% year over year. The total number of homes sold slid 5.1% while pending homes increased by 11.4% to 488 units.

The market is hot and inventory is still lacking as you can see by the number of units being gobbled up and changing to pending status compared to active listings which are new properties hitting the market. The ratio of active to pending are 31% and 68% respectively; meaning the more units are being taken off market than being put on market.
This is the overview of Santa Clara County as a whole. If you are interested in getting information about your particular city, please contact us.


if you would like monthly copies of these report delivered by email, please go to stevemun.rereport.com

Registration to receive these reports is on the top right side.
#siliconvalleyrealestate #realestatenews #realestatesales #siliconvalleyrealestatemarket #siliconvalleymarkettrend #santaclaracountymarkettrend #siliconvalleymarketreport #santaclaracountymarketconditions #kwsv #kellerwilliams #stevemungroup #whoyouhireabsolutelymatters #work #realtor #realestate