The Spring Selling Season is here in the city of Santa Clara and in areas like Rivermark and other parts of Silicon Valley. We are seeing low inventory and high demand driving up prices, specifically for attached properties like condos and townhouses.
In Santa Clara, the median price for attached properties are up 36.1% from February and 19.8% year over year. The median price was $858,000 in March, while a year ago it was $716,000. A huge increase and certainly something to think about if you were considering selling this year.
In this hot market, properties listed below $1,000,000 are flying off the shelves in all areas as buyers are facing challenges finding properties to purchase under that psychologically significant number. Attached homes were sold on average in only 10 days.
If you are an owner of a condo or townhouse and were considering selling this year, you certainly want to look closer at the data in your neighborhood to help you determine if this is the optimal time for you. This may be the market you were waiting on.
Condos/Townhouses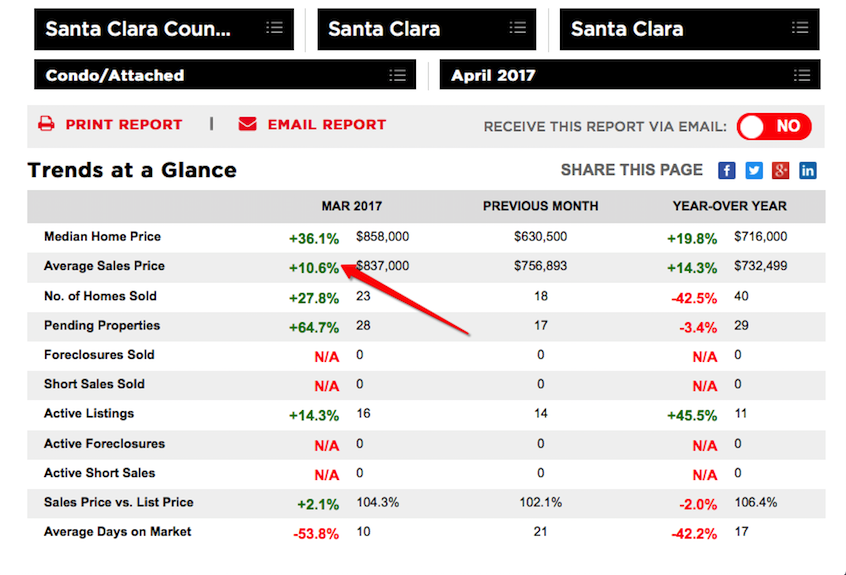 Price appreciation for Single Family Residences in Santa Clara was a bit more muted. The median price was up about .8% but down 6.9%, year over year. The sale price was $1,117,500 in March while a year ago, it was $1,200,000.
This decrease is not representative throughout Silicon Valley, however, as in cities like San Jose and Sunnyvale, they are up 5.8% and 7.7% respectively. Again, a reminder that real estate is area specific and not universal in outcome.
Single Family Residences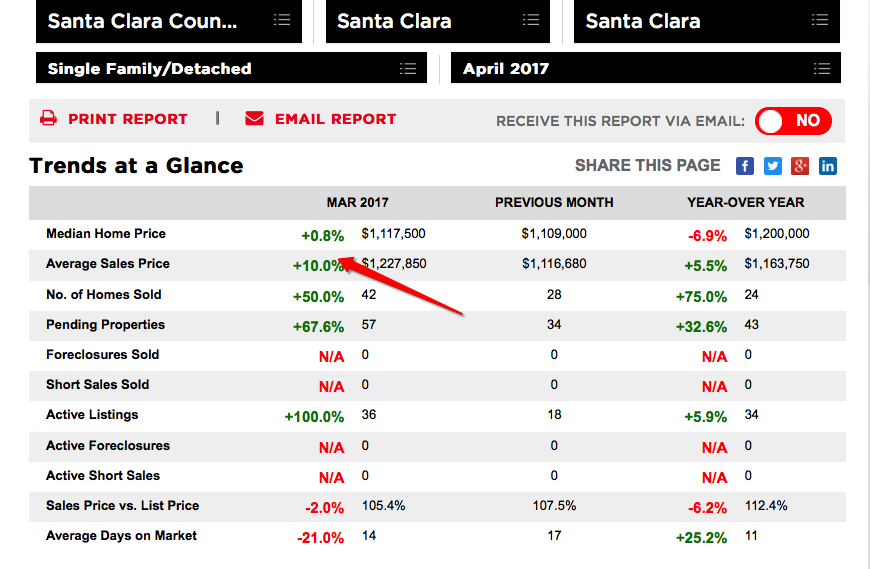 As always, if you need more information or would like a free, no-obligation full market evaluation of your property, please contact us.
Or if you would like a simple price range, visit:
http://www.stevemungroup.com/how-much-is-your-home...

#siliconvalleyrealestate #realestatenews #realestatesales #siliconvalleyrealestatemarket #siliconvalleymarkettrend #santaclaracountymarkettrend #siliconvalleymarketreport #santaclaracountymarketconditions #kwsv #kellerwilliams #stevemungroup #whoyouhireabsolutelymatters #work #realtor #realestate