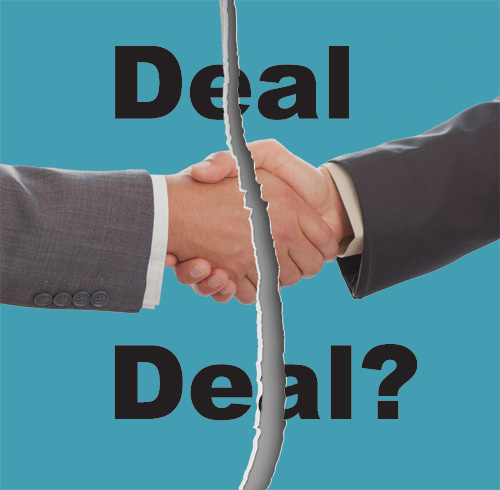 http://blog.sfgate.com/ontheblock/2017/01/16/sale-...
This is one of the factors we, in the real estate industry, look for in anticipation of a shifting market. What we call TFT (Transaction Falling Through) rate can be seen as a barometer of how buyers feel about their purchases once they are in contract. In a hot or increasing marketplace, TFT rates are low and buyers want to push through with deals to avoid competition. However, in a shifting market, TFT rates will increase as buyers will look for reasons to back out of deals. The reasons could be numerous: appraisal value not coming in, inability to lock in favorable rates, better deals coming along after getting into contract, or simply buyers deciding they don't want to buy this particular property.

Regardless of the reason, when a deal falls out of contract, the subsequent contract price is typically lower the second time or third time around: very bad news for sellers. So this number should be taken into consideration along with data which tracks other trends like the number of days it is taking to get into contract, the sale to list price ratio to determine the intensity of the competition and the costs to borrow.
There is no solid determining factor as to when the Real Estate Market is shifting. We typically learn about the shift quite a bit after it has taken place. All we can do is try to look for trends which can guide us in formulating the correct direction where the market is headed. What are you trying to do in the Real Estate space in 2017?
#siliconvalleyrealestate #realestatenews #realestatesales #siliconvalleyrealestatemarket #siliconvalleymarkettrend #santaclaracountymarkettrend #siliconvalleymarketreport #santaclaracountymarketconditions #kwsv #kellerwilliams #stevemungroup #whoyouhireabsolutelymatters #work #realtor #realestate