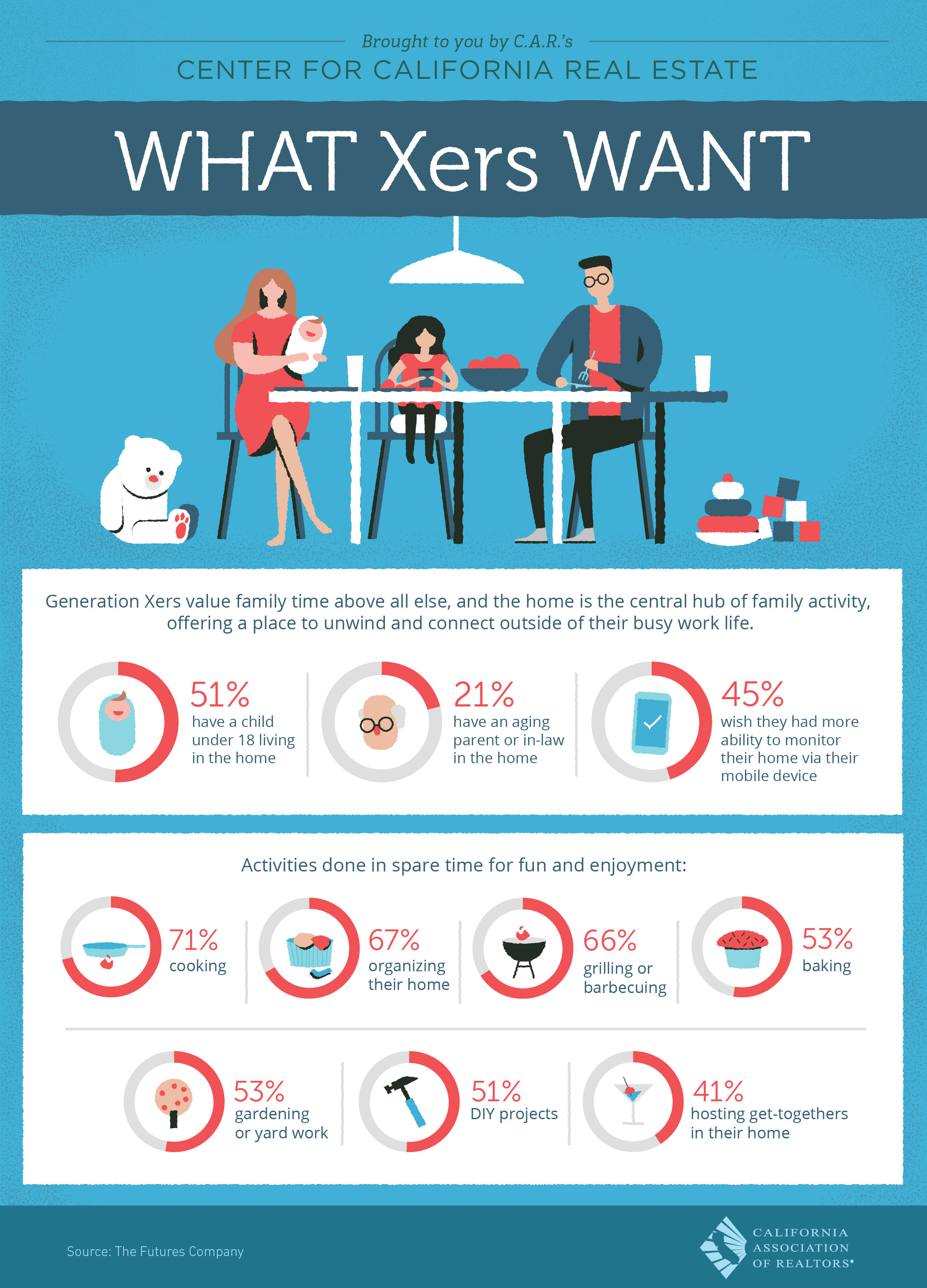 Whether you are a home seller or buyer, you certainly would want to know about the demographics of Gen X Buyers out there looking to purchase homes. Because they are such a huge population base, their desires and tastes will impact how homes are built and upgraded for years to come in California. The California Association of Realtors spends a lot of time and energy studying and doing surveys to learn more about various segments of the population.
The more demographic and other information you have about them, the better you can understand the market and where it may go. And we here in Silicon Valley are perhaps more data driven than any other market out there and need such information to help make decisions about either to buy or to sell.
Here is some of what we know about them in California:
71% enjoy cooking
66% like grilling or barbecuing
53% enjoy gardening or yard work
51% have a child under 18 living at home
45% wish they can monitor their home via mobile device
21% have an aging parent or in-law living with them
See for yourself.
#siliconvalleyrealestate #realestatenews #realestatesales #siliconvalleyrealestatemarket #siliconvalleymarkettrend #santaclaracountymarkettrend #siliconvalleymarketreport #santaclaracountymarketconditions #kwsv #kellerwilliams #stevemungroup #whoyouhireabsolutelymatters #work #realtor #realestate