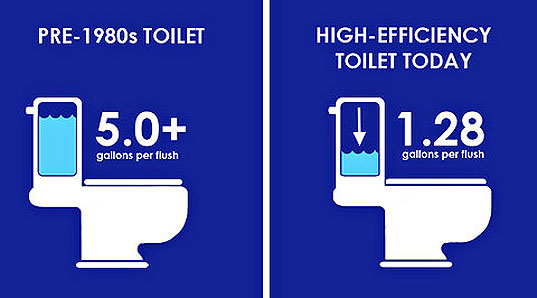 In 2009 California enacted the law that required installation of water conserving plumbing fixtures when the existing fixtures are "non-compliant" in single family residential properties. That date will be in effect starting in 2017.
Everyone should know that by January 1, 2017 all single family residences (which were built and available for use on or before January 1, 1994) must install water-conserving plumbing fixtures to replace noncompliant plumbing fixtures. No exceptions.

In a typical residential home, this will mean the toilets, showerheads and faucets will need to be replaced with water conservation models. The details are listed below.
Toilets 1.6 gallons per flush
Shower heads 2.5 gallons per minute
interior faucets 2.2 gallon per minute
This mandatory law will go in effect and the requisite disclosure obligations during the sale process will also be modified to include notification of this change to both buyers and sellers.
So for those who may be considering putting their homes on the market for sale, it will be a good time to get those fixtures replaced in advance to prevent any delays in closing caused by this new mandatory requirement.
For details on the particulars, you can find them in California Civil Code Section 1101.1- 1101.9.
#siliconvalleyrealestate #realestatenews #realestatesales #siliconvalleyrealestatemarket #siliconvalleymarkettrend #santaclaracountymarkettrend #siliconvalleymarketreport #santaclaracountymarketconditions #kwsv #kellerwilliams #stevemungroup #whoyouhireabsolutelymatters #work #realtor #realestate