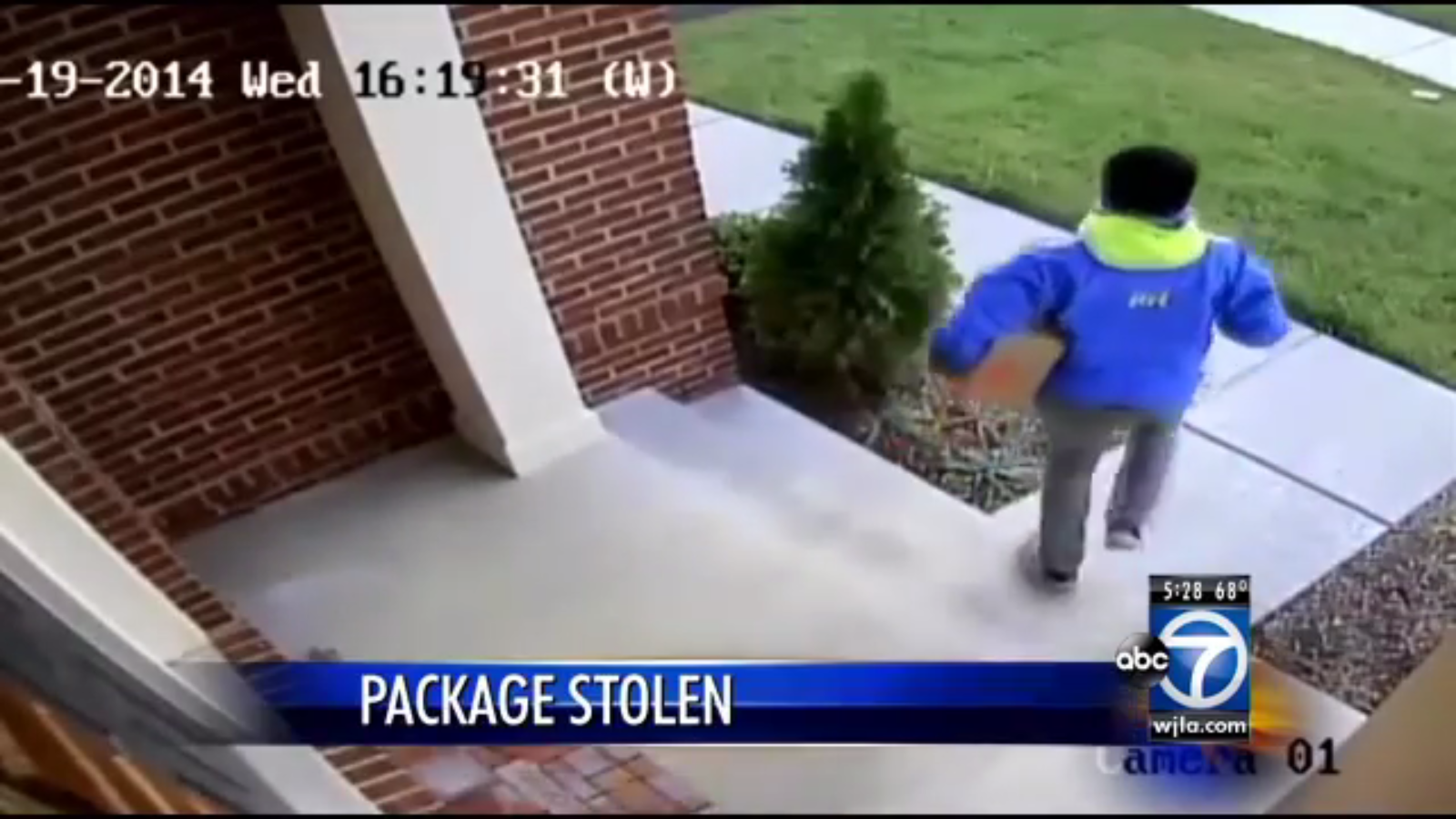 In the final months of 2016, it seems the automation of homes to make them more functional and convenient is on more and more minds of homeowners. Why not? After all, these are our homes where we will spend much of our free times with our families.
Besides items like Smart TVs and other entertainment functions, there is a big concern and interest in home security. Certainly one of the experiences that many of us have encountered or heard about is the theft of delivery items. A few years back, before home delivery and Amazon shopping became so popular, this was not an issue.
However, with the prevalence of home delivery, this has become an issue and we see it on Facebook or television. Those package thieves walking up to your door and walking away with your latest novelty item from Amazon. The rage that must evoke....
The traditional home security method was to get hooked up with a company like ADT to have them monitor your home. But this was fine for the burglar who broke in, but did not address the package thief. But the biggest drawback was the initial setup contract and the monthly fees to maintain the service. The new generation of homeowners did not want to be contractually tied up.
To address this concern, we are seeing a plethora of smart home security items that are free of monthly fees. Newer technology is not coming from the traditional home security space, but from Silicon Valley Companies and start ups like Nest and Ring which utilize the internet to connect the homeowner to the home. More of the Internet of Things that we hear so much about recently.
A prime example of how to avoid your local package thief is to install a system that is visible and connected to act as a deterrent. Let the potential thief know that they are being watched and recorded.
Ring Outdoor Camera and a solar panel backup is a fantastic combination to address the issue the wandering thief. It will sense motion and also allows you the ability to talk to the person in front of your door. Nothing as rattling to a thief as the owner announcing they can see and have captured an image of their face and will forward the image to the local police.

This particular combination is fantastic because it addresses the battery replacement issue. The solar panel will act as the power source, so no need to worry about it running out of juice.
This is just the most interesting package I saw. There are many more options and price points if you are interested in the idea. You can read up more on reviews from people how are good at looking over these items and giving their opinions.
I mention Amazon because I am a big fan, not because I get any benefit or affiliation from them.

In the near future, I will discuss more smart home technology and equipment that will benefit our lives at home.
#realestatetech #realestatesales #technologyinrealestate #hometech #newtech #smarthome #homeautomation
#siliconvalleyrealestate #realestatenews #realestatesales #siliconvalleyrealestatemarket #siliconvalleymarkettrend #santaclaracountymarkettrend #siliconvalleymarketreport #santaclaracountymarketconditions #kwsv #kellerwilliams #stevemungroup #whoyouhireabsolutelymatters #work #realtor #realestate